Desperate Palestinians who reach Israel find a country different to the one theyd imagined, but with few options, many say they will keep trying to cross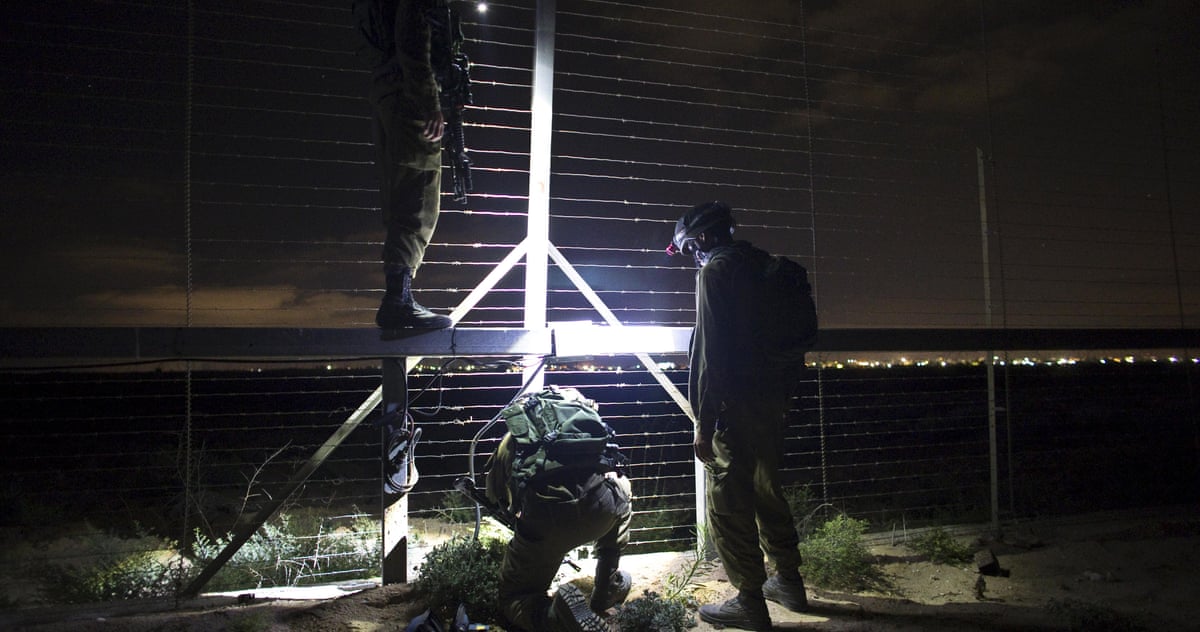 Where the scrubby fields of central Gaza meet the Israeli border fence, there is a locked gate. Beyond is a dirt road patrolled by Israeli soldiers, a second barrier of barbed wire, and behind that, fields Israeli ones this time dotted with eucalyptus trees.
The gate is unremarkable on a border marked by towering concrete walls, cameras, watchtowers and observation balloons.
But for an increasing number of young Palestinian men, the gate has become a magnet. Get past the gate, over the wire and finally across the fields so the idea goes and a days walk away is a world of work and opportunity in the Israeli city of Beer Sheva.
Last year, according to official and media accounts, between 150 and 200 Gazans were caught jumping the fence. Most were in pursuit of work, although at least two people caught this year according to recent claims by Israel were activists with Hamas.
And despite the recent Israeli focus on Hamass tunnels, with two more discovered in recent months, most Palestinians who have entered Israel since the end of the 2014 Gaza war have come over the fence.
The young men the Guardian meets are more desperate than dangerous, most having grown up during the decade-long Israeli siege of Gaza, and many have unrealistic notions of what lies beyond the fence.
If there is a motor still driving the jumpers, despite the increased Israeli military activity on the border searching for tunnels, it is that no other escape exists. Egyptian efforts have closed many of the southbound tunnels at the border town of Rafah, and passage is costly.
Poverty and unemployment in Gaza are continuing to worsen. Scaling the fence, for all its risks including being shot costs nothing to try.
Mohammed Nashwan, 18, is one of those who heard the stories and decided to jump. Released from an Israeli prison four months ago, he is luckier than most.
Read more: www.theguardian.com