Activists say they are prepared to get arrested as they stage events against an industry that profits from death, following the Pulse nightclub massacre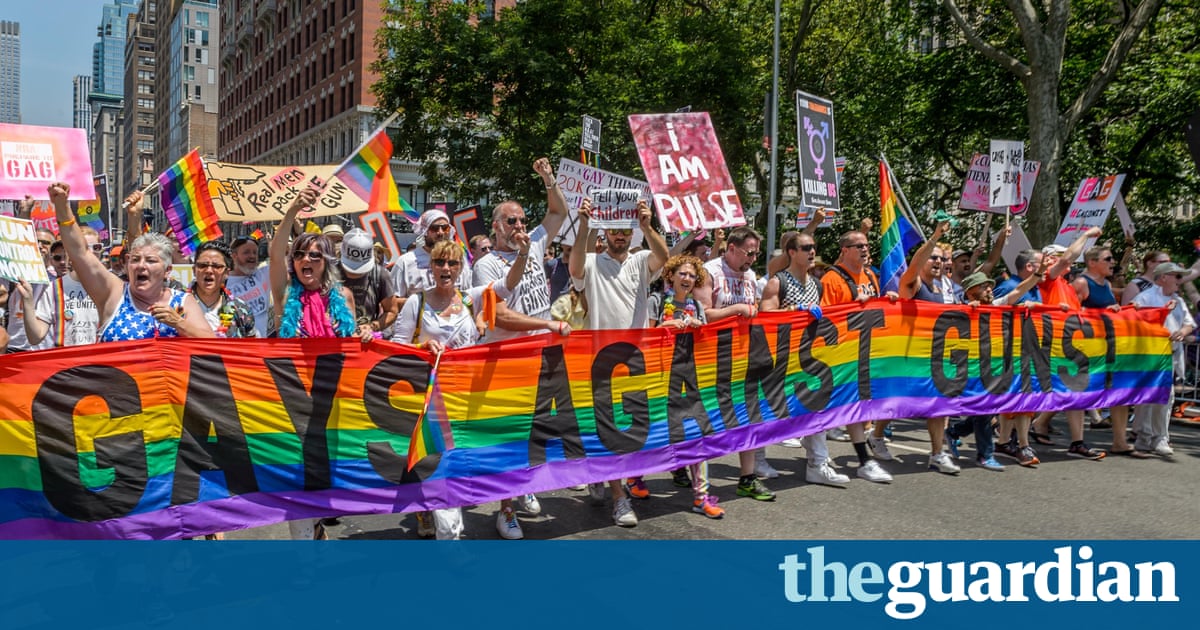 Hundreds of gay activists will begin a campaign of civil disobedience and direct action against gun companies and their supporters on Monday, to demand an end to the epidemic of gun violence blighting the US.
Members of Gays Against Guns, a group formed in the wake of the massacre of 49 people at the Pulse gay nightclub in Orlando earlier this summer, said they would no longer stand by and watch the gun industry profit from death.
Organizers of the collective, which has more than 300 members in New York and chapters in nine other cities across the country, said they were prepared to break the law and get arrested in their fight against gun manufacturers, their shareholders, the National Rifle Association (NRA) and its corporate backers.
Ken Kidd, who is helping lead the groups direct action campaign, which kicks off on Monday, said GAG would go much further than other gun control pressure groups, such as the Brady campaign and Everytown, by targeting not only politicians, but other baddies that work with the killing machine.
As well as directly targeting the US two biggest gun companies, Smith & Wesson and Sturm, Ruger & Co, the campaign which is modeled on and includes members of the 1980s direct action gay rights campaign group Act Up will also go after their investors.
We are targeting corporations that either invest in the gun industry or align themselves with the NRA, Kidd told fellow activists at a planning meeting at The Center in Manhattans West Village last week.
Read more: www.theguardian.com