Twenty years on from their seminal album, Version 2.0, the bands singer is still as driven by anxiety and anger as ever. She talks about her history of self-harm, the pressures of fame and why she has become so vocal in the #MeToo movement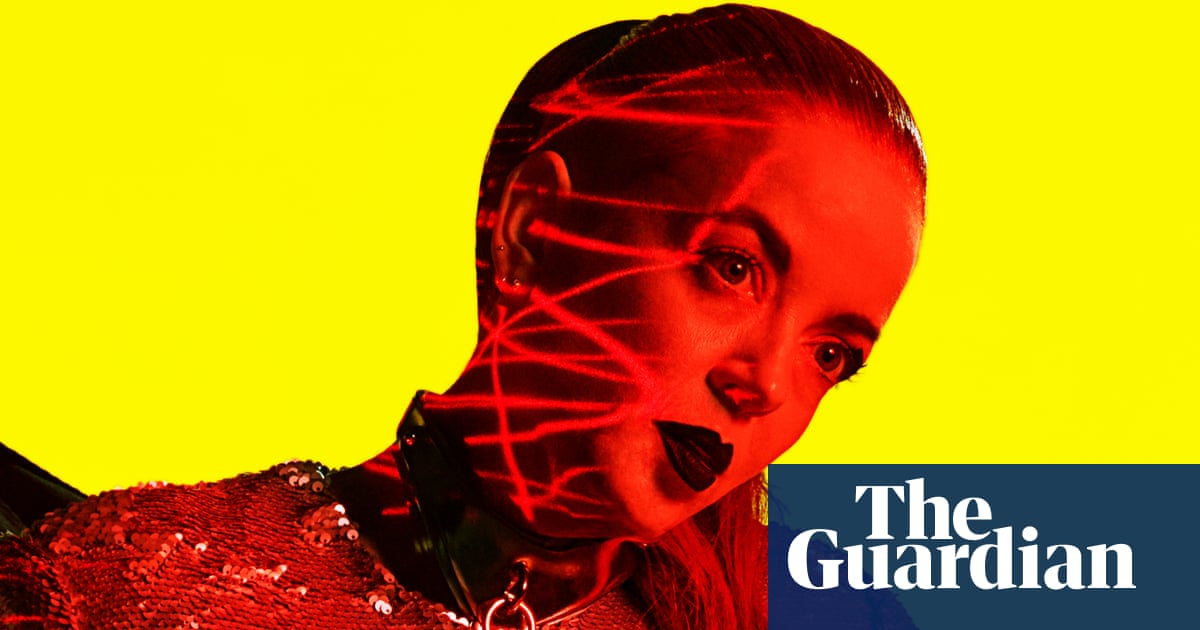 'Cheers! Up yer bum," says Shirley Manson raising a glass as the light fades on her rooftop home over the Hollywood Hills. Her husband, Billy, has prepared Aperol spritzes. They're bright orange and match Manson's hair. She chortles deeply. "I was out with my goddaughter on Saturday night. I had an orange dress on, orange hair, orange lipstick and an orange cocktail. She said: 'Auntie Shirl! You've excelled yourself.'"
The orange matches the sleeve of Version 2.0, the second album by Manson's band, Garbage. In 1998, it became their first UK No 1 album and picked up four Grammy nominations, including album of the year; they are currently rehearsing a 20th-anniversary tour where they will play it in full.
Manson was as forthright a female presence in alternative rock as Courtney Love, Fiona Apple and Liz Phair, with a reputation for being wild – she reputedly once defecated on an ex-boyfriend's bowl of cereal. Despite confessing to a ropey memory at 52, she can identify what the band's flaws were back then – "a couple of the B-sides were B-sides for a reason" – but says it would have been "churlish" not to do a nostalgia tour. When they celebrated the 20th anniversary of their self-titled debut in 2015, they had more fun than they expected. "I was shocked at how much I loved it," she says. "I never think: 'I wish I could go back to 1996.' We were reluctant. But we walked out every night and there were fans crying."
Speaking to the rest of the band in a rehearsal space the day before meeting Manson, they say that Garbage's purpose is to contort pop; to push rock into uncomfortable, futuristic places – not to mine the past. "It's fun to play songs we hadn't listened to for 20 years. It's like playing brand new music," says the drummer, Butch Vig.
Weirdly, they rehearse in near-silence behind laptops, wearing in-ear monitors, resembling salesmen working in a phone shop; the most noise comes from the guitarist, Duke Erikson, skimming his keyboard or Vig tapping drum pads. Erikson looks up after running through Sleep Together. "That sounded great, by the way," he smirks. "In case you were wondering."
When Version 2.0 was released in May 1998, Garbage were following up a smash of a debut that nobody saw coming. "We have always been good at confusing people," the bassist, Steve Marker, says. That debut was made as they got to know each other in Vig and Marker's studio in Madison, Wisconsin (the same studio in which Vig produced Nirvana's Nevermind). Manson, who had been in the band Angelfish, moved there from Edinburgh after being invited to audition; their first session together was rough, but she followed up weeks later, convinced she needed another shot at it. Erikson says: "On the first record, we locked ourselves in a crucible and got to know Shirl. She was transplanted to the midwest with three geeks. It was awkward. Once we got to Version 2.0, it was the four of us against the world."
Read more: www.theguardian.com