Three years ago Luvo Manyonga was a crystal meth addict. Now he is an Olympic silver medallist. This is his journey from the tik-addled townships to Rio glory, with the help of an Irish former street-sweeper turned strongman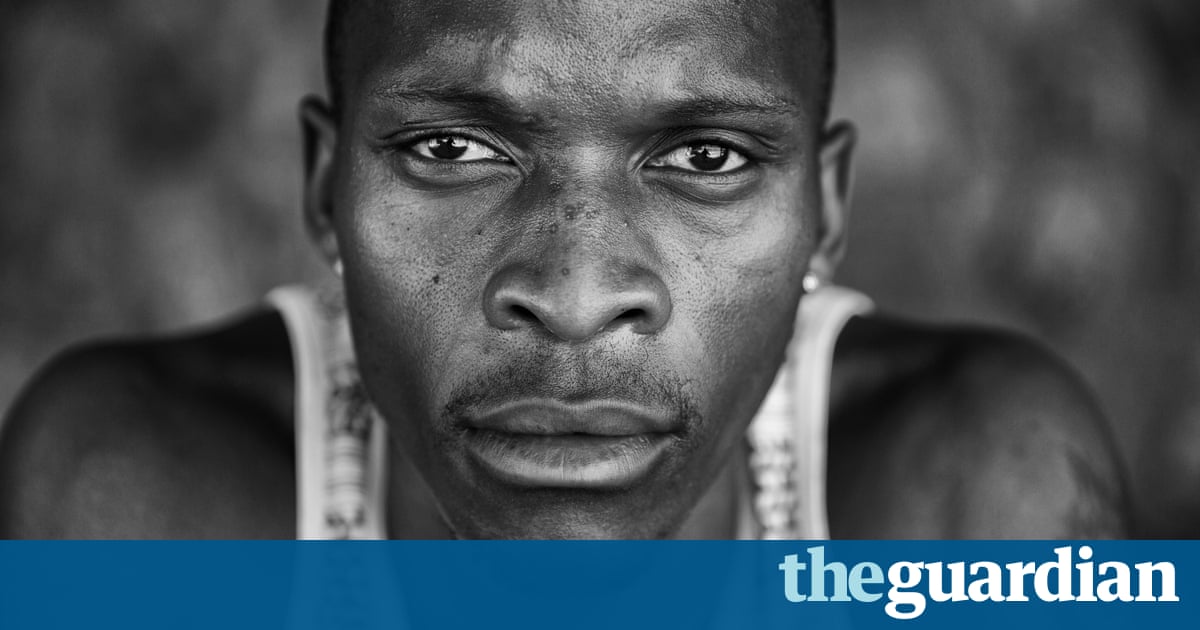 Luvo Manyonga has already created my favourite story of the year but, on a gentle summer afternoon in Pretoria, the South African long jumper is just getting started. At the Rio Olympics in August, Manyonga conjured up a dizzying leap when he transformed the desperate grind of poverty and drug addiction into a beautifully shiny silver medal and soothing redemption. It proved he had overcome the bleak hold that crystal meth once exerted over his township life.
Manyonga now looks like a million dollars. He might be wearing only a vest, shorts and flip-flops but he gleams with health at the University of Pretorias High Performance Centre 900 miles from the meth dens of Mbekweni in the Cape. Manyonga talks with a Bolt-like conviction which only a gifted young athlete can carry off with style when he smiles as easily as this reborn Olympian.
I can be the best jumper in the world right now, the 25-year-old says with an assured grin. It wont take me long. By next year you will see flames.
A former Irish street-sweeper and Coney Island strongman has played a significant role in this incredible story. John McGrath went looking for Luvo in 2013, at a time when Manyonga was a lost soul and few people outside his family seemed to care whether the athlete survived. McGrath eventually tracked him down and, after a few hard years of working together, Manyonga found the strength within himself to start jumping again.
I had spent the previous day with McGrath and Manyongas family in Mbekweni an hours drive from Cape Town. I tell Manyonga now that, before I left the township, McGrath said he was certain his friend would become the greatest long jumper in history. Yes, I believe that, Manyonga says. I was born in 1991 the same year the [current] world record was set [8.95m by Mike Powell]. So I think it is a calling for me.
Can Manyonga become the first man to jump beyond nine metres a mark as resonant in his event as dipping under 10 seconds was once in the 100m or when running a mile in under four minutes was a dreamily impossible landmark? It is possible. Definitely. It can happen. Im super hungry with the ambition of taking over the world.
His ear studs flash and the tattoo spelling out LUVO on his arm flexes almost in amusement at his bravado. But, as always with Manyonga, his past makes such boldness as moving as it is striking: In life I have overcome so many obstacles. So to get a silver medal in the Olympics is a privilege. But this was my first Olympics and still more is coming. I am the type of person where I dont get overawed. I dreamed about the Olympics since I started. So it didnt seem super-huge to me. Other people might feel different because they didnt experience what I did.
Manyonga leans back when I ask him to describe his mood before the final. I was chilled out. I shared a room with Khotso Mokoena [who won silver in the long jump at the 2008 Beijing Olympics] and I told him: Dude, I cant wait for tomorrow. Id been waiting for this moment so long. I was annoyed I even had to go to sleep first. But I slept beautifully. I even slept earlier so I could get the night over. When I woke up in the morning it was like
He searches for the right word. Christmas? I suggest.
Two hundred percent, Manyonga beams. I just wanted the time to come right now. I wanted to show the world Luvo Manyonga is back.
Manyonga jumped a personal best of 8.37m, a mark he has since smashed, and he was comfortably ahead of the 2012 Olympic champion, Britains Greg Rutherford, whose leap of 8.29m would win him bronze. It was only on Jeff Hendersons sixth and final jump that the American snatched the Olympic gold medal away from Manyonga with 8.38m. Those 10mm are just grainy specks of dust compared to the vast distance Manyonga has travelled out of the darkness and into the light of a new life.
Read more: www.theguardian.com