The long read: Gambling transformed reservations 40 years ago, but often only enriched a few. Could the legal marijuana business prove more broadly beneficial?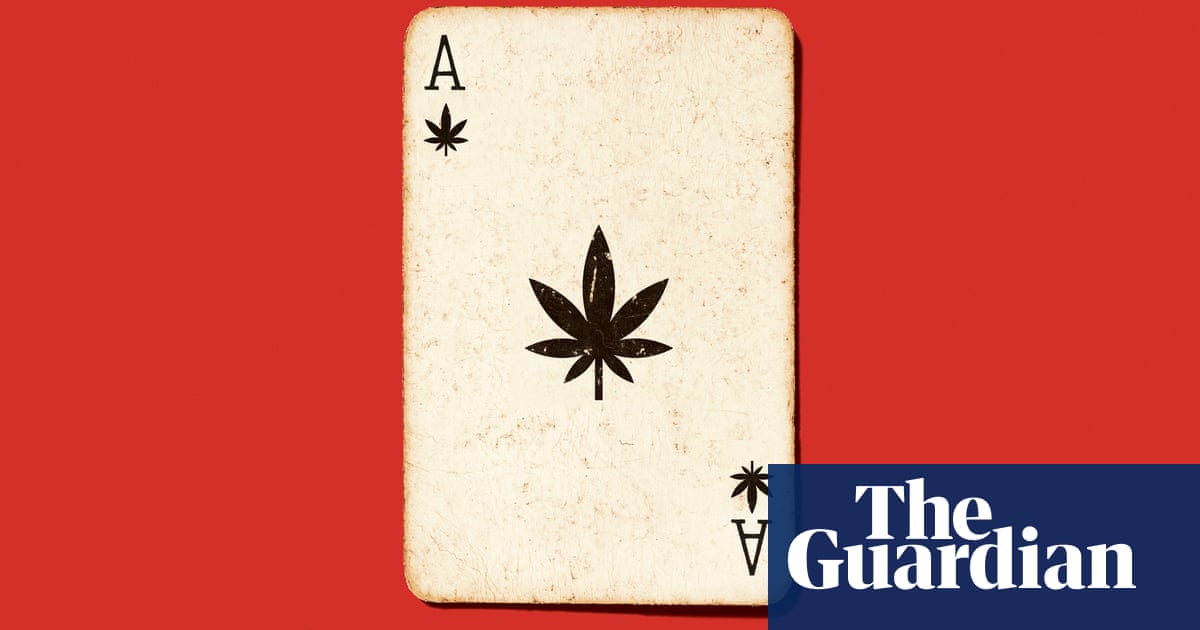 In February 2015, amid the cedar masks, canoe paddles and totem poles at the Tulalip Resort Casino north of Seattle, the talk was all about pot. Indian country had been abuzz about cannabis since the previous autumn, when the Justice Department had released a memorandum which seemed to open the way for tribal cannabis as a manifestation of tribal sovereignty. (I grew up Ojibwe on a reservation in Minnesota, and I use the word "Indian" to refer to indigenous people within the US. I also use "indigenous", "Native" and "American Indian". These terms have come in and out of favour over the years, and different tribes, and different people, have different preferences.)
The gathering at Tulalip was technically a legal education conference, so a slew of lawyers in thousand-dollar suits were there, of course, but so were private-equity entrepreneurs, tribal officials and tribal potheads. One of the last – a gangly twenty- or thirtysomething wearing Chuck Taylors, a very ripped T-shirt and a headband that held back his lank hair – slouched low in his chair and didn't speak a word all day. His companions spoke a bit more, but with the sleepy demeanour of people who have just purchased a dime bag and smoked it all. They didn't talk business as much as they talked relationships: We have a relationship with pot. It's a medicine from Mother Earth. Like, cannabis is tribal. It's consistent with our relationship with Mother Earth.
Wandering among them were tribal small-business owners, people who ran gravel companies or sold smoked fish or espresso along the freeway. They had forked over $500 for lunch and a name tag to explore what marijuana legalisation might mean for their community – or maybe to explore where the pay dirt lay at the intersection of legalisation and tribal sovereignty.
The lawyers and policy people gave talks about state laws; the history of marijuana legalisation in California, Colorado and Washington; and the social, cultural and political ramifications of legalisation. Tribal leaders spoke about the ways in which tribal growing could be a whole new revenue stream, if not a new tribal industry. Behind these discussions were coded questions, old and new: How best to provide for a people in the absence of industry and opportunity? How to use tribal sovereignty to the best possible effect? Did tribes really want to invest in another "lifestyle economy" like tobacco shops, casinos and tourism? No one knew what to make of the potheads.
The received notion – reinforced at every turn in editorials and investigative pieces and popular culture – is that reservations are where Indians go to suffer and die. They are seen by many Indians as well as non-Indians not as expressions of tribal survival, however twisted or flawed, but as little more than prisons, expressions of the perversion of American democratic ideals into greed – a greed rapacious enough to take Indian land and decimate Indian populations, but not quite harsh enough to annihilate us outright.
But reservations are not stagnant places. Despite their staggering rates of unemployment, they are home not only to traditional ways of living but to new tribal business as well. Pot as a tribal industry has a parent: the casino. Arguably, the casino's arrival in Indian country had as defining an effect on the social and economic lives of Indians in the past 50 years as the mass migration of Indians to American cities. Many Indians refer to the time before tribal gaming as "BC" – Before Casino.
By 1987, gaming enterprises were under way across the country, with the biggest concentration of casinos in California and Oklahoma. The courts were still deliberating the questions of rights v regulation, but Indians – having waited in so many ways for so many years to have their sovereignty affirmed – were not. The increase in funding for tribal programmes throughout the 70s, the emphasis on improving access to education, support for the poor, funding for healthcare – all of this positioned Indians to move, and move fast. By the mid-80s, elected tribal leaders had gained 40 years of experience in Indian Rights Association governments, and 40 years of experience in dealing with the Bureau of Indian Affairs and state and federal governments.
They had become expert at playing with soft power, and were prepared to make the most of the opportunity for gaming. Within a year of the tribes winning the right to open casinos in California, gaming was bringing in $100m a year. The door to economic development – at least in the realm of gambling – seemed to have been flung wide open.
But not so fast: the states, a powerful lobby in their own right, were determined to have a stake in Indian gambling, or at least some measure of control. The federal government felt the same way. So in 1988, Congress passed and Reagan signed the Indian Gaming Regulatory Act (Igra), which codified the process by which tribes administered gambling.
After the act was passed, Indian gaming boomed. Revenues grew from $100m in 1988 to more than $26bn in 2009 – more than Vegas and Atlantic City took in combined. Despite the influx of money in general, however, gaming changed little for most Indians. This is America, after all. Like all American avenues to wealth, casinos privilege the few and leave out the majority. But, at Tulalip, signs of a possible third way have emerged.
It might seem surprising to suggest that, in order to find America, you need to look at Indian communities and reservations. But it's true. The questions posed by America's founding documents and early history – What is the reach of the federal government? What should it be? How to balance the rights of the individual against those of the collective? What is, at the end of the day, the proper role of the federal government in our social structures and lives? How to balance the demands of community and modernity? How to preserve, protect and foster the middle class? – are answered by looking at Indians, at our communities and our history.
---
Two months after the "pot summit", I sat across from Eddy Pablo in a Minneapolis casino. He had come armed with notes and handouts about marijuana legalisation, medical uses of marijuana, and tribal dispositions about legalisation and capitalisation at Tulalip. Eddy is about 5ft 10in, with an absurdly strong build, dark skin, small eyes and spiky black hair in a neat crew cut. He's 31, with three children, and he is on the make.
"I've lived here my whole life. Both my parents are from here. I'm thankful for it." He is soft-spoken but gives off a sense that nothing bothers him. Yet there is plainly a kind of seething, sliding, waiting energy underneath his social self. "My high school in Marysville was a subtle racist high school. Not so much the kids. But the teachers had no expectations for us. All of us Indian kids were underperforming. If you have low expectations, then that's all the kid will strive for. I wanted to go to college but my sophomore English grade was crappy. They put me in a special reading class."
This was followed by depression and tutoring. He made it to community college but it didn't stick. He ran afoul of the law and landed in jail. After he got out, he got hooked on diving for geoduck (freshwater clams). "You don't get to dive very much. Maybe eight days a year. But a boat can make 13k in three hours." Eddy becomes more animated when he talks about being on the water.
The next day he picks me up to go digging for clams on Cama Beach Point. His car is packed with five-gallon buckets, shovels, rakes and his son, Cruz, tucked in the backseat. As we drive, he points out the landmarks. The Tulalip Reservation – 22,000 acres of Indian land – sits between Interstate 5 and Puget Sound just north of Seattle. It is indescribably beautiful.
"That's where I grew up," he says, pointing at a nondescript house facing a silty bay that was, until relatively recently, thick with salmon. Cedar, until recently, grew down to the shore.
Unlike most tribes, people here are doing all right, economically speaking. In fact, they are doing very well. The median household income at Tulalip is a comfortable $68,000 per year, well above the national average. Tribal members do get a per-capita payment from gaming revenues, though according to Eddy it's not more than $15,500 a year.
The tribe, as a collective, as a business, is doing better as well. Every tribal building is new. The tribal office where Eddy picked up our permit is a soaring architectural treasure. There's also the youth centre, the museum, the cultural centre – all of them cedar-clad. Where once the tribe's wealth could be measured in fish, it can now be measured in income and infrastructure.
Read more: www.theguardian.com