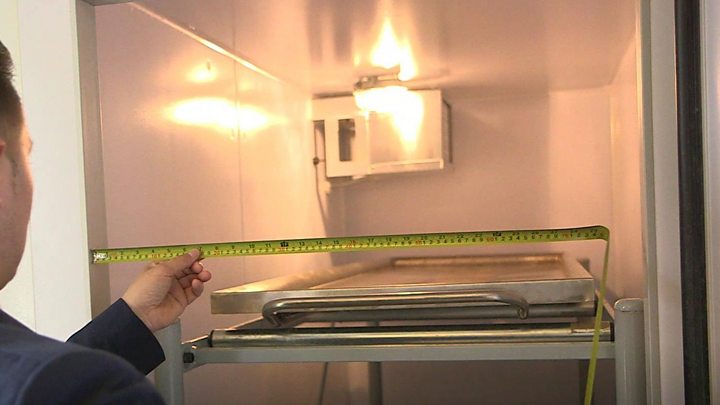 The number of oversized mortuary fridges being installed in London's hospitals to accommodate obese bodies has risen by nearly a third.
Since 2013, the figure has jumped from 126 to 165. Of the 23 hospital trusts asked, 22 responded to the BBC's Freedom of Information request.
Public Health England estimates that treating obesity in the capital costs the NHS up to £1.1bn a year.
NHS London said measures like sugar taxes were needed to handle the crisis.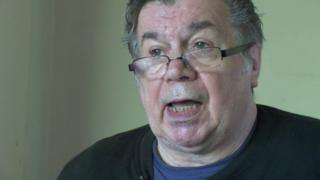 Retired carpenter Stephen Brooks has obesity and said he feared ending up in an oversized fridge like his mother and cousin.
The 71-year-old said he often eats to compensate for loneliness and felt it could take a year for him to get down to a normal weight, even with help.
"It's partially because I live alone. There are some days where I speak to no-one.
"A cousin of mine was 44st (279kg). When he died, they had to take out the window frame, and there was a crane.
"My aunt had to buy a special coffin from the United States. And when it was being lowered, at his funeral it collapsed."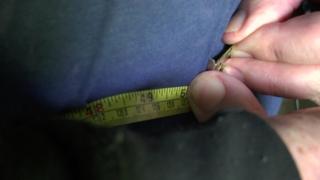 St George's Trust in Wandsworth added the most extra-large fridges, increasing the number from five to 15.
King's College Hospital Trust refused to comment on whether the additional nine spaces it had installed in its mortuary were added to prevent cases of overweight bodies getting stuck. In 2014, the body of a patient got stuck in one of its freezers.
Barts Health Trust, which has added three new spaces, said bodies were getting bigger and more large fridges were set to be installed.
'Fat man of Europe'
Funeral director Ashley McDonald recently had to install an extra-wide fridge to make sure his firm could keep up with a heavier population.
"We've bought fridges with a larger than standard door to help us to be sustainable for the future as people are getting larger."
He said the unit cost £3,500.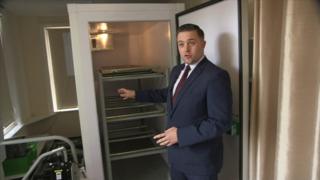 Paul Evans, vice chairman of the British Obesity Society, said: "We are already the fat man of Europe. As a nation we are spending £6bn a year on obesity, and one in 11 deaths are linked to the disease."
He said the government needed to do more to persuade people to make healthier choices.
NHS London said: "Being overweight or obese is associated with greater risks of a number of serious illnesses. Wherever possible, prevention is preferable to cure.
"Our own sugar restrictions, the new sugar tax and the NHS Type 2 diabetes prevention programme are all part of what needs to be a concerted effort to address obesity."
Read more: www.bbc.co.uk