Rafael Caro Quintero says he was not behind killing of Enrique Kiki Camarena, which he was convicted of ordering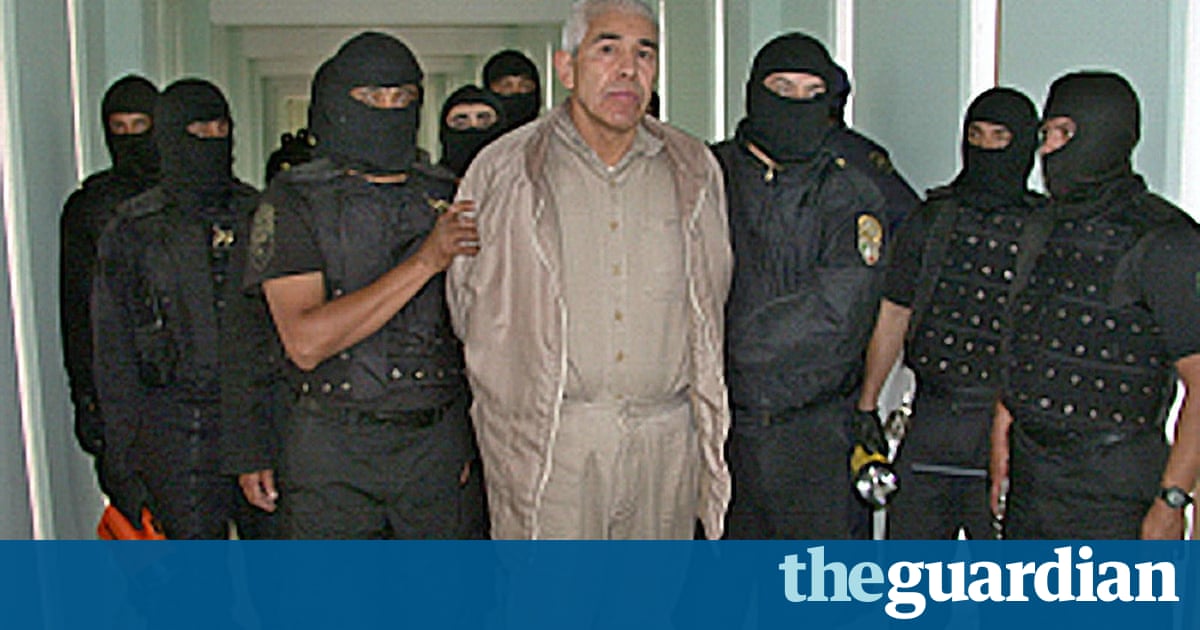 The veteran drug lord Rafael Caro Quintero has denied carrying out one of the most notorious murders in Mexicos narco wars the killing of the American anti-drugs agent Enrique Kiki Camarena in 1985 and said he was no longer involved in drug trafficking.
Caro Quintero, who was convicted of ordering Camarenas torture and murder, was unexpectedly freed from a Mexican prison in 2013, after serving 28 years. The move angered the US government; Quintero then went underground.
He told the Mexican magazine Proceso in an interview published on Saturday that he was not behind the murder of Camarena, a Drug Enforcement Administration (DEA) agent, but admitted that he was present when it happened.
I didnt organize, kidnap or kill Mr Camarena I was in the wrong place, Caro Quintero said, speaking in an undisclosed location.
The DEA said at the time of Caro Quinteros release that it would push for him to be tried in a US court. The US is offering a reward of up to $5m for information leading to Caro Quinteros recapture.
Separately, the US treasury said in May that Caro Quintero had continued to traffic illegal drugs since being released from a Mexican prison. It named his common-law wife as a key accomplice.
Caro Quintero, a former leader of the Guadalajara Cartel, said he was no longer involved in the drug trade and just wanted to be left in peace. He said he was short of money.
Im not a danger to Mexican society or the government or the United States, he said.
Read more: www.theguardian.com