Man reviled for raising price of life-saving HIV drug Daraprim to $750 per pill says he is confident he will prevail after pleading not guilty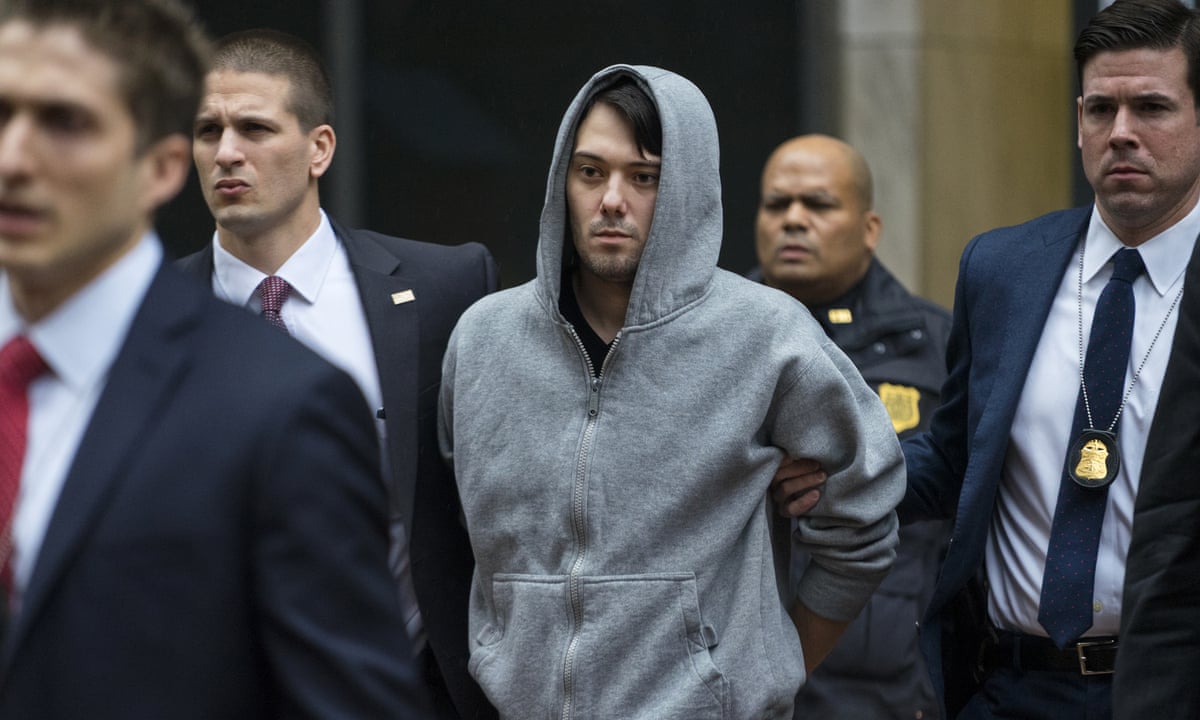 Controversial former pharmaceutical company executive Martin Shkreli has said fraud allegations against him are baseless and without merit.
Shkreli, who is charged with securities fraud and conspiracy, having been arrested on Thursday, used Twitter on Saturday to say: I am confident I will prevail. The allegations against me are baseless and without merit.
The 32-year-old former hedge fund manager pleaded not guilty on Thursday in Brooklyn federal court and was released on $5m bail. After he was released, he tweeted: Glad to be home. Thanks for the support.
On Friday, he resigned from his company, Turing Pharmaceuticals.
Prosecutors say that from 2009 to 2014, Shkreli lost some of his hedge fund investors money through bad trades, then looted a pharmaceutical company where he was chief executive for $11m to pay back his disgruntled clients.
Shkreli was already widely reviled because a drug company he founded raised the price of a life-saving HIV drug, Daraprim, from $13.50 to $750 per pill. He was also revealed to be the purchaser, for $2m, of the only copy of the new album by the rap group Wu-Tang Clan.
The allegations have amplified public outrage over the brash, boyish-looking Shkreli. Previously Hillary Clinton, the frontrunner for the Democratic presidential nomination, pilloried him for price-gouging, and he was pulled into congressional investigations into drug pricing.
On Friday, Community Solutions, a homelessness charity, said it would give back the entire $15,000 it received from Shkreli.
Shkreli has appeared to bask in the attention, however negative. Since September he has used Twitter to prod his detractors; he has also appeared on CNBC to defend drug price increases and told guests at a Forbes healthcare conference earlier this month that he should have raised the price of Daraprim further.
On Friday, after returning home from jail, Shkreli started a live stream on YouTube in which he could be seen playing an online chess game while answering comments from viewers.
Read more: www.theguardian.com