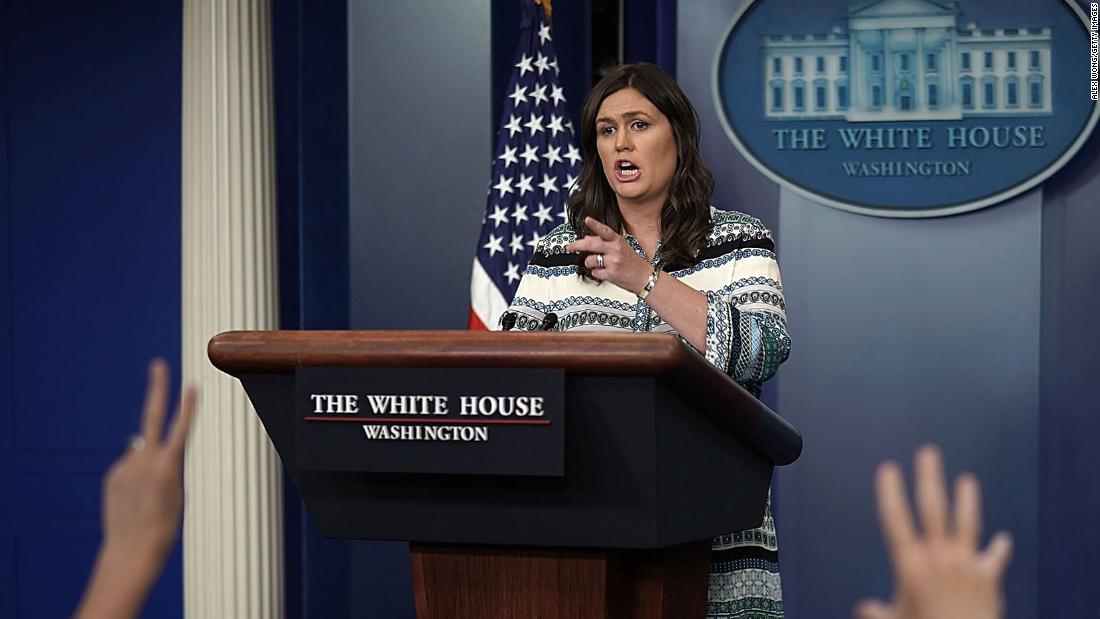 (CNN)A Clinton-era White House press secretary suggested Sarah Sanders ought to issue an ultimatum to President Donald Trump: Tell me the truth or I'll resign.
"I think she runs the risk, it's at the stage where she's complicit in the lies, even though she may not have the best information" Lockhart continued, adding that Sanders "now knows for certain that the President is a liar."
"We now know, without any shadow of a doubt, that the President will say whatever is in his interest at that moment and has no regard for the truth. So she knows this," Lockhart added.
"Going forward, she has to make clear she's not going to carry his water anymore," he said.
Lockhart, who served as former President Bill Clinton's press secretary during the Monica Lewinsky scandal and impeachment proceedings, conceded that "it is a very tough job," particularly when the President is under investigation.
"If a president's under investigation, your best bet is to say, 'The President's under investigation. We're not going to talk about that,'" Lockhart told Cabrera.
Lockhart became press secretary in 1998, following the resignation of Mike McCurry, who had
declared himself "out of the loop"
on the Lewinsky affair. Lockhart took on the role after Clinton's admission that he had had "inappropriate intimate contact" with Lewinsky, despite having denied doing so under oath months prior.
Lockhart contended Saturday that his defense of the Clinton administration was different than Sanders' because "we left it to others to decide whether the allegations are true."
"We did talk about the motives of the politicians who were coming after us, but didn't try to try the legal case from the White House podium," he explained.
Facing questions of whether the White House had intentionally misled the public, Sanders maintained that she had "given the best information she had at the time."
Read more: www.cnn.com