Ive never seen Star Wars but discovering Fisher through Stephen Frys documentary on manic depression immediately made me feel less alone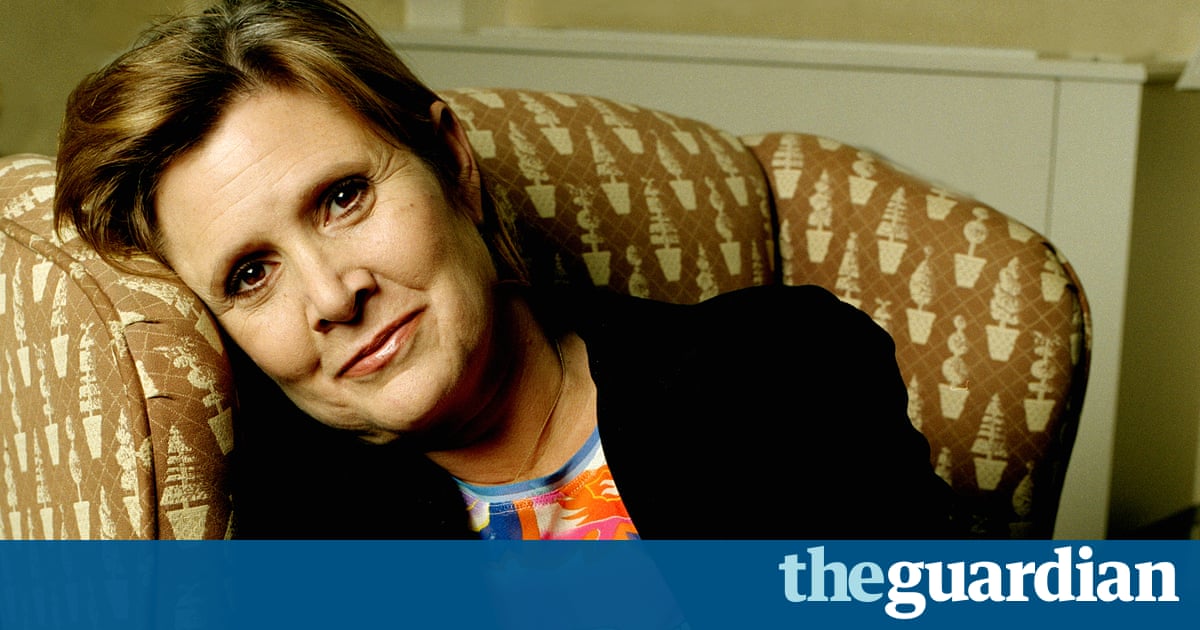 Ill let you in on a secret: I have never seen any of the Star Wars films. Perhaps more egregious still: I have zero desire to see any of the Star Wars films. And yet I feel the death of Carrie Fisher as keenly as any sci-fi fan. Because Carrie Fisher was so much more than Princess Leia although that may come as a surprise to editors at the Mirror who saw fit to headline its front page: Princess Leia dead at 60.
Carrie Fisher died at 60. Carrie Fisher the actor, sure. But Carrie Fisher the actor not just famous for Leia, but for a long list of performances. Carrie Fisher the writer of seven full-length books and a prolific script consultant. Carrie Fisher the mental health advocate who did so much to clear the dark plumes of others depression and guide them towards light. Carrie Fisher, the dog lover, the eccentric tweeter, the mother, the storyteller.
I have nothing to say on Fishers performance as Leia. Leia I know only as a pop culture icon, a Halloween costume; two plaited doughnuts and a Friends episode. I know she means a lot to a lot of people, however. I know kids who grew up in the 70s adored her; I know fans paid thousands for cosplays and meet-and-greets and that the instalment of the franchise in cinemas now has her digitised presence. Tributes from her fellow cast and crew members have poured forth.
But Leia wasnt the Fisher I held close. The first time I encountered her, the big brown eyes and the flared nostrils and that huskncackle, was in 2006, watching The Secret Life of the Manic Depressive. Stephen Fry visits a manic Fisher at home. I didnt recognise her but I recognised the mania. Who was this woman? Immediately I fell down a YouTube rabbit hole of interviews and performances. Hour passed. My eyes went wet with laughing, then dried with tiredness, and the black outside turned grey and flat. I crawled into bed and felt somehow changed. Somehow, and it might sound trite but who cares shed say it as it was less alone.
Read more: www.theguardian.com