The Iraqi town was poisoned in one of the deadliest chemical attacks in history in 1988, a trauma that remains with those who believe Trumps strikes are justified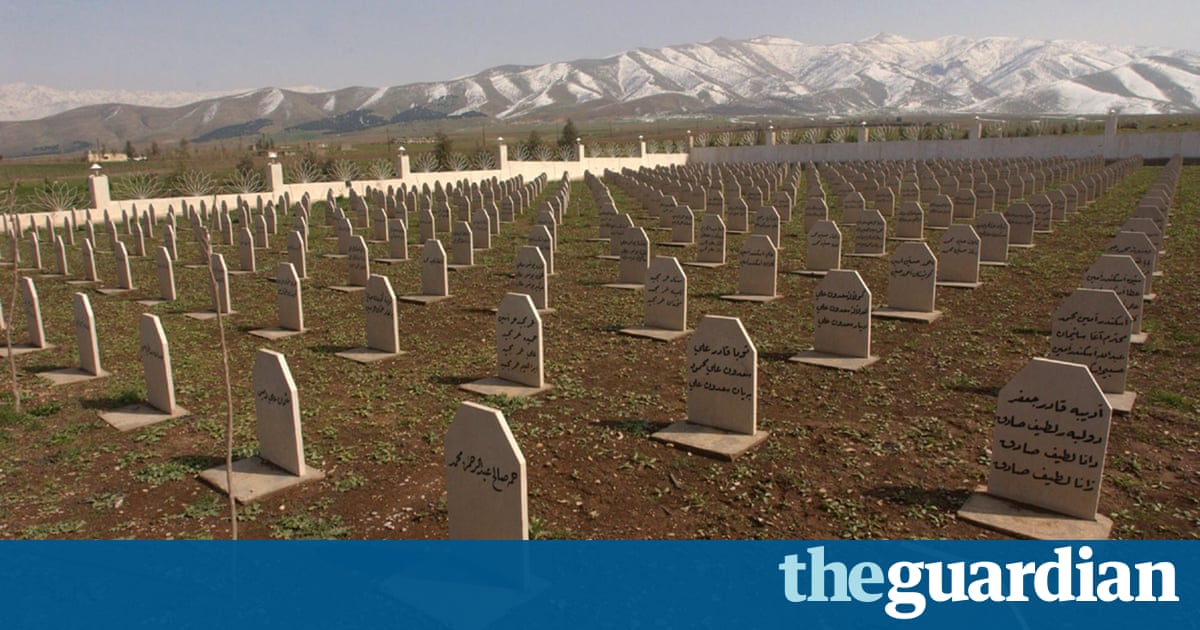 In a corner of northern Iraq, the images that shocked the world of Syrian children poisoned by chemical weapons carried a particular charge of horror.
In the faces of victims contorted, breathless or pale in death Loqman Abdulqader saw echoes of his own brothers, killed by the same poison gas nearly three decades ago.
I saw one child choking to death on TV and I swear it reminded me of my own brother, said Abdulqader who lost his mother, his wife, two brothers and two sisters in the Iraqi Kurdish town of Halabja in 1988.
They were targeted by Saddam Hussein in an attack using multiple weapons, including the nerve agent sarin. That is the poison thought to have been dropped on the Syrian town of Khan Sheikun, in the early hours of Tuesday morning, and so the symptoms captured on camera and film were horribly familiar.
I know many families of the victims of Halabja that cried when they saw the scenes from Syria, said Abdulqader, who heads a group representing the interests of Halabja victims.
It took days for news from the Iraqi massacre to reach television screens.
But images of the dead and injured were broadcast from Syria within hours, and prompted US president Donald Trump to launch punitive missile strikes against the military of Bashar al-Assad.
In that attack 29 years ago, sarin was combined with other poisons in one of the most deadly chemical attacks in history. International controls on chemical weapons mean that it has rarely been used since, a taboo survivors feel must be preserved.
Initially, many survivors believed that the US government would not take punitive action against the Syrian regime, despite the horrors of the attack. Former president Barack Obama had backed away from his own red line on chemical weapons use, and in the past, Trump had strongly opposed intervention.
I did not think anyone would take action against Assad, even when I saw the images of the chemical attack on my TV screen, said Narmin Kamal, 53, who lost her parents, nine sisters and two brothers in Halabja.
What Donald Trump did is brave and a warning to other states in the region not to use chemical weapons in the future, added Kamal, who spoke to the US Congress in 2013 about her losses and the danger of chemical weapons.
Adbulqader also welcomed the bombing, and said he hoped it would restore the consensus that even in the most brutal conflicts, chemical weapons should never be deployed.
I wish the US government took this step earlier when chemical weapons were used in Syria, said Abdulqader. Nontheless we believe Trumps action will force those who believe in the use of chemical weapons to think twice next time.
Read more: www.theguardian.com