In the first of a two-part series looking into alleged corruption in football, the Guardian has talked to agents, lawyers and academics close to the biggest deals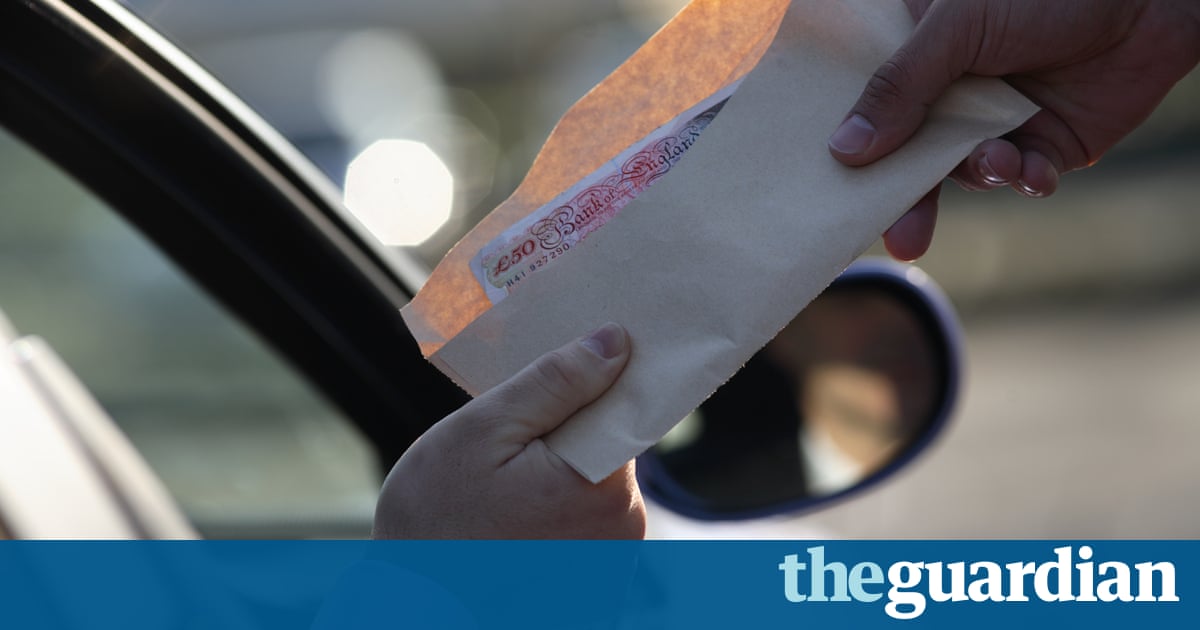 A starlet at a Premier League club is to be promoted to the first team. His agent has represented him since the age of 16 and they enjoy a good relationship. Then, the manager informs a different registered intermediary (the official term) the player will be catapulted from earning a few hundred pounds a week into the 20,000-a-week bracket. What else is the intermediary, who does not represent the young hopeful, told?
Dan Chapman, a lawyer and intermediary at Full Contact, a sports law firm, takes up the story. This manager says: There will be a new contract on the table for him [the player]. Its massive. That means his agent is going to pick up a nice fee. But what I want is to destabilise the relationship between player and agent. The big agents fee will go to you instead.
The proposed new agent, whos never spoken to the player in his life, thinks: How can I destabilise him?
Once it was discovered that two of the players family members were out of work, Chapman says that both were given expensive gifts and told You need to persuade your boy to sign with this guy, not withstanding thats in breach of contract. It ended up in a court dispute and a settlement.
According to the various agents, lawyers, academics and other industry insiders the Guardian spoke with during this investigation, the episode Chapman relates is one of a countless number that contributes to their view football is endemically corrupt.
What also emerged was a concern more could be done by key stakeholders such as the Football Association, Premier League, English Football League, League Managers Association, and Professional Footballers Association. During the investigation it was repeatedly claimed all are reluctant to take responsibility for eradicating widespread bad practices despite having a duty of care to their respective members and this alleged inactivity potentially leading to millions of pounds in illicit payments.
When contacted, the various bodies denied this. The Premier League, EFL, PFA and FA said they take governance of the game particularly seriously. The Premier League referred to a joint statement, issued a fortnight ago with the EFL and FA, which said: Any substantive allegations will be investigated with the full force of the rules at our disposal, which are wideranging and well-developed.
The LMA told the Guardian: Alongside the FA and other principal stakeholders we want to fully investigate any and all substantive allegations of corruption, quickly and comprehensively.
The FA pointed to its integrity unit, which handles any accusation of wrongdoing and how full transparency and disclosure is offered where possible. The PFA chief executive, Gordon Taylor, said: The PFA is committed to removing any form of corruption from the game and will support any positive efforts by the relevant stakeholders in this area.
Chapman is certain the FA could do far more. Regarding the incidents such as one involving the starlet, he says: Potentially there are civil matters there breach of contract. And criminal. It also breaches FA regulations to make a payment to a third party to obtain a client.
Any agent could give many examples when this happens. It has happened at our agency. You go to the FA and report it. Theyll just say: No hard evidence, its all circumstantial, we cant do anything about it sorry. Again, the FA denied this, saying it investigates any known incident where possible.
Andy Evans is a lawyer and founder of World in Motion, an agency that has represented players and clubs since 1997. His clients include the Manchester United defender Chris Smalling, and Chelsea. Evans is insistent the FA abdicated responsibility in April 2015 when Fifa devolved power over agents to individual associations.
The FA refused to enter meaningful discussion with anybody on the agents side, he says. The FA was given a chance to regulate by Fifa. They had it all in their own hands: whatever systems, whatever regulations they wanted, to regulate the transfer system, the conduct of agents. And they chose to do the bare minimum and, significantly, to adopt a far less regulated system than the one previously in place.
The FA opted to implement standard pro-forma documents and chose to absolve themselves of any real responsibility in the policing of the transfer system. They removed the entrance exam, which was a real barrier to entry with only 10% of candidates passing, and they opened it up to a 500 fee, basically saying: Give us 500 and you can be a professional. You cant imagine a similar system of licensing in the legal, accounting, financial services sector or any profession that values the role of the adviser.
There is now this unsatisfactory situation, for example, where the FA does not review any contracts submitted between player and agent prior to lodging it accepting it as a contract. This offers no protection to the player from unscrupulous agents and allows multiple agency agreements to be in place at any one time.
There was reportedly a deal in the summer transfer window where there were at least seven lodged contracts for one particular player alone. So the FA reportedly accepted seven representation contracts. Whose fault is this? Clearly the player. But how can that be any form of reliable, functioning system?
The FA acknowledged multiple contracts may be lodged but stated this is the players responsibility. The governing body also pointed to its instigation of a maximum two-year contract with a representative as material evidence of a wish to safeguard a footballers welfare.
Dr Giambattista Rossi is the coauthor of Sports Agents and Labour Markets and a lecturer at Birkbeck, University of London. He believes European footballs governing body failed to show leadership in April 2015. I blame Uefa. They should have stood up and said: We are the best example of football in the world in terms of governance, transparency, whatever so lets prepare a proposal to regulate agents at least at European level. And then, in China, Brazil, wherever, they [will] want to follow us because the main turnover of transfers is in Europe.
Read more: www.theguardian.com