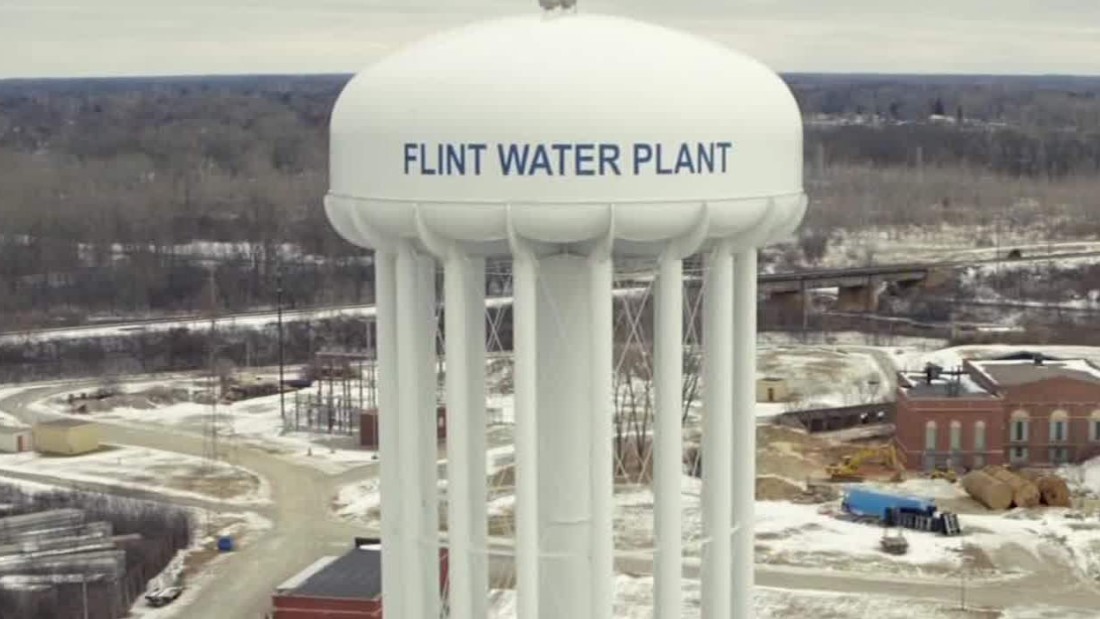 (CNN)Lee Anne Walters and her family were the first in Flint, Michigan, to discover that there were astronomically high levels of lead in the water and alert the Environmental Protection Agency. But the family now says her criticism and advocacy during the water crisis has been met with workplace retaliation and harassment against her husband, a sailor with the US Navy.
"We're still recovering from Flint. We never thought we'd be in this position again," Walters said, explaining that she is afraid her husband is in danger of losing his job. "We are afraid now for our livelihoods."
Dennis Walters, a 17-year Navy veteran, has filed a complaint claiming mistreatment at work due to his wife's role in the Flint water crisis.
Two years later, now living in Virginia where Dennis is stationed, the Walters family is still dealing with the effects of the crisis. Both boys, now 5, suffer from health issues, and Lee Anne Walters has continued bringing attention to the issue, driving back to Michigan every two weeks.
She testified in Congress about their experiences in Flint and made a presentation at a House Oversight Committee hearing in early 2016.
When Dennis Walters asked for time off to attend the public hearing in March, he was told that he would need to take personal leave to attend and that his appearance at the hearing "could be demeaning to the EPA," according to court documents.
He also claims that he's been subjected to public and private humiliation at work, including many "derogatory comments" about his wife and her involvement in the crisis, according to court documents.
Tell us your story
We love to hear from our audience. Follow @CNNHealth on Twitter and Facebook for the latest health news and let us know what we're missing.
"They were demeaning me on a daily basis to my husband, that my job as a military wife is not to be a crusader," Lee Anne Walters said. According to court documents, he was "effectively demoted, and reduced to administrative details that had the effect of completely removing him from any leadership role within the command."
Dennis Walters is requesting a transfer to another unit within the Navy.
The Navy has not responded to a request for comment.
Read more: www.cnn.com