Since 2014, Flint has received millions of dollars in aid, and the state of the water is improving but residents are still left with physical ailments and lifelong fears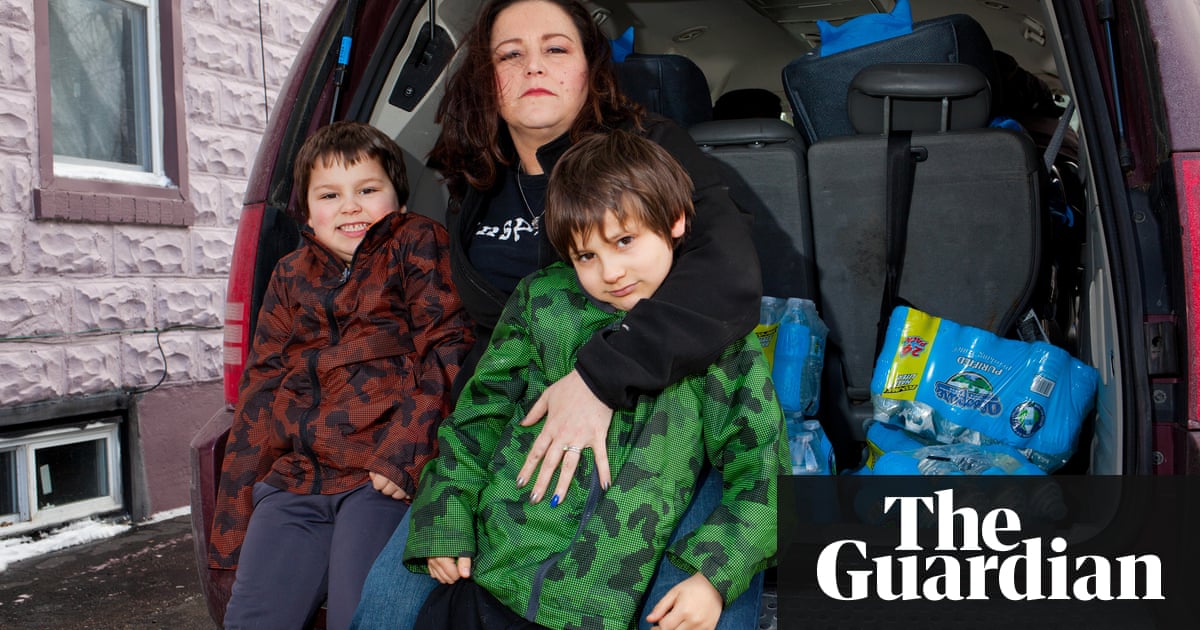 LeeAnne Walters was one of the activists who brought Flint's brown, lead-laden water to the world's attention, thrusting plastic bottles of dingy liquid into camera lenses and the national consciousness.
Four years later, you might think things have improved in the Michigan city. But Walters is still bathing her kids in bottled water, which she heats on the stove in four separate pots and a plastic bowl in the microwave.
"I know as far as the lead in the water that's OK, but it's the lack of trust that was never rebuilt," said Walters. "How do I put my kids in that, knowing they've suffered?"
It is four years since the city's water switched to the Flint river, without lead corrosion controls, prompting the public health crisis.
In the aftermath, Flint received presidential visits, millions of dollars in donations and government aid. It is the subject of scientific studies. It has a Netflix series, Flint Town. Walters has now won the Goldman environmental prize for activism, which comes with a $175,000 unrestricted prize. And, importantly, the state of the water is improving.
But, despite all this attention, regular people feel that little has changed since the crisis.
Debra Furr-Holden, a researcher at Michigan State University who received a five-year National Institutes of Health grant to study how to deliver health resources to Flint residents, said even though federal agencies flung themselves at the city, "the impact of their presence is not known or real for the residents".
Rather, a paradox has taken hold.
Most attention directed at Flint goes into cleaning up the city's water supply, an undeniably vital goal. But it also feels like a bizarre one in a city where many people are unlikely to ever drink another drop of tap water as long as they live.
"The biggest thing that people are not talking about is the psychological damage," said Walters. "I've seen people go into full-on panic attacks, hyperventilating, trying to take a sip of water at a restaurant, and they just can't do it. I know of a 17-year-old who is terrified to take a bath." She added: "These things have not gotten better."
Read more: www.theguardian.com