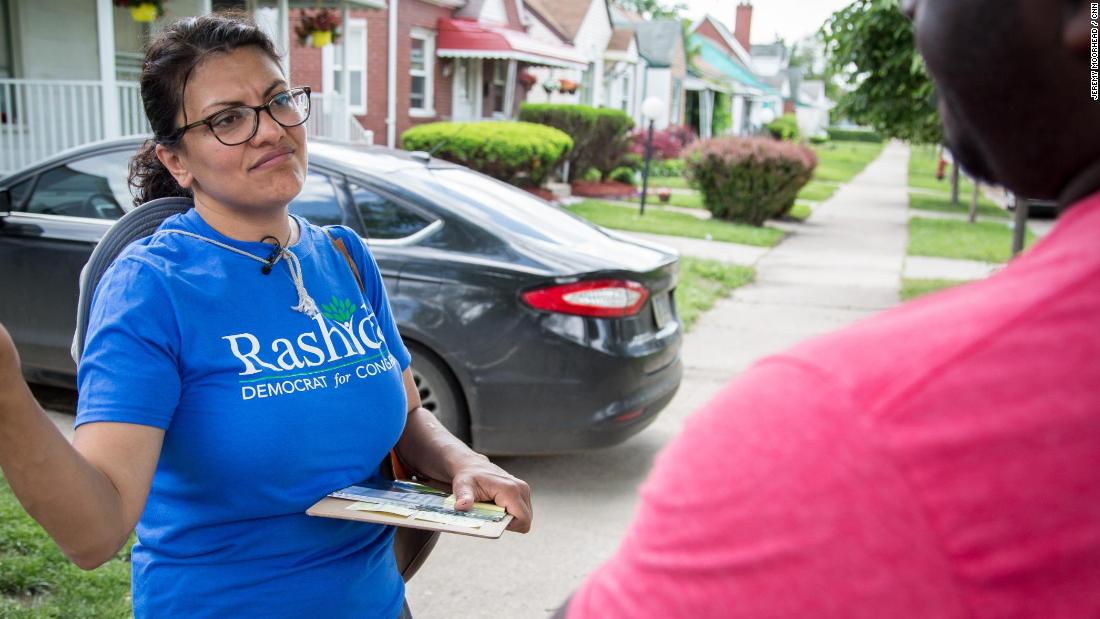 (CNN)A pair of districts in the Midwest will add Muslim women to the ranks of the US Congress for the first time, CNN has projected.
Tlaib is endorsed by the Democratic Socialists of America, a burgeoning left-wing group that also counts New York Democratic congressional nominee Alexandria Ocasio-Cortez among its members.
Omar, in addition to being one of the first Muslim women in Congress, will also be the first Somali-American member. She came to the US more than two decades ago as a refugee. Tlaib actually campaigned with Omar ahead of the latter's primary race earlier this year.
Omar also had the backing of Ocasio-Cortez in her primary race, and she will come to Congress having been an open critic of the Israeli government's treatment of Palestinians.
Omar will take the seat vacated by Minnesota Rep. Keith Ellison, the first Muslim elected to Congress. Ellison is leaving Congress as he vies to become Minnesota attorney general.
Tlaib is the daughter of Palestinian immigrants and became the first Muslim female member of Michigan's state legislature a decade ago. A self-styled progressive, Tlaib is a vocal critic of President Donald Trump and was arrested two years ago for disrupting a Trump speech in Detroit.
Only two other Muslims have been elected to Congress, and both are men currently in office: Ellison and Indiana Democratic Rep. Andre Carson.
Read more: www.cnn.com