On Friday agents searched properties associated with Johnny Doc Dougherty, who has long been a powerful political force in the city, but did not disclose why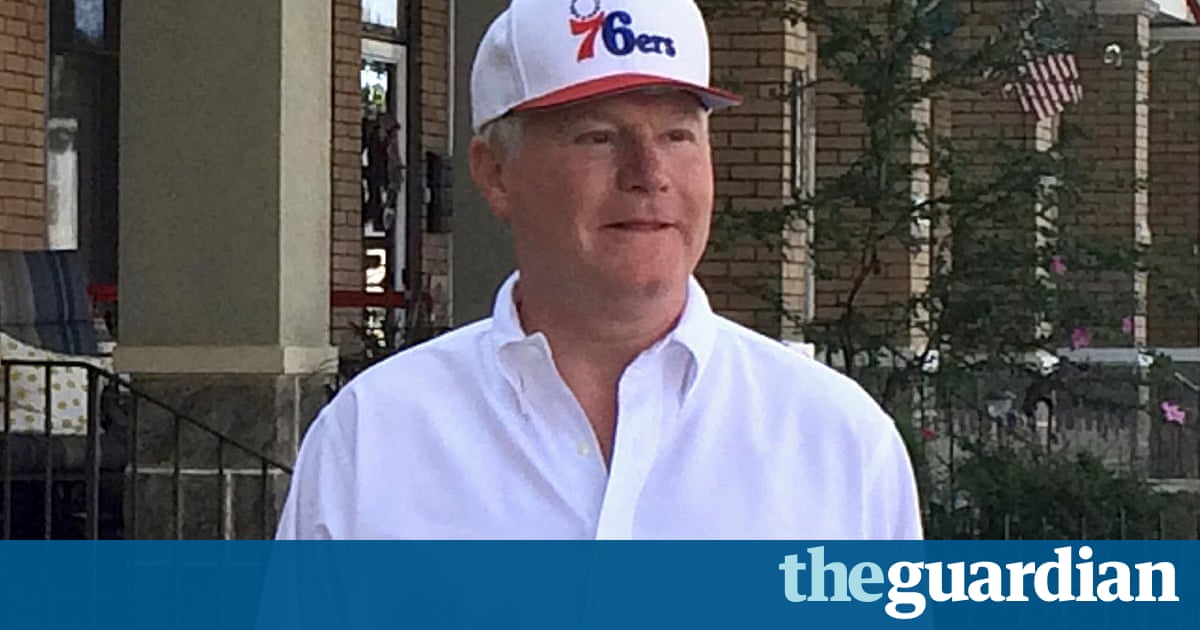 The FBI spread across Philadelphia on Friday, searching several properties linked to a powerful labor boss and the city hall office of his protege on the city council.
An FBI spokeswoman confirmed that agents were searching the south Philadelphia home of Johnny Doc Dougherty, a nearby union bar named Docs Union Pub, the electricians union headquarters and councilman Bobby Henons office.
FBI spokeswoman Carrie Adamowski said she could not disclose the nature of the ongoing investigation, which also appeared to involve state police.
Dougherty, 56, runs the International Brotherhood of Electrical Workers (IBEW) Local 98 and has long been a powerful political force in the city, most recently helping Jim Kenney win the mayoral election last year. Henon is a long-time union official who joined the council in 2012.
Dougherty stood outside his south Philadelphia home on Friday, chatting with neighbors, shaking hands and conferring with his lawyer as agents loaded boxes of evidence into a car.
Nothings changed since they were there 10 or 12 years ago. The only thing different is the tomato bushes in the back, Dougherty said.
Later, at the IBEW headquarters, agents loaded dozens of cardboard boxes and computer hard drives into a large yellow moving truck. Doughertys lawyer declined to comment. Calls to Henons office and union headquarters rang unanswered.
Dougherty has led the electricians union since 1993. He also took over last year as head of the 40,000-worker Philadelphia Building and Construction Trades Council, an umbrella group of the citys major trade unions.
A decade ago, the FBI investigated him in an apparent tax fraud case. Documents later unsealed in court suggested the investigation involved renovations to his home that were not reported as income. Last fall, he allegedly scuffled with a non-union electrician outside a construction site. The accuser said Dougherty broke his nose. No charges have been filed.
Dougherty is arguably the most powerful non-elected official in Philadelphia, using the unions money and electoral sway to help candidates win legislative, judicial and executive offices in Philadelphia and Harrisburg. His brother, long-time family court judge Kevin Dougherty, was elected last year to the state supreme court.
Read more: www.theguardian.com