Memo by Andrew McCabe details a claim that Trump asked for the Russia investigation to be cited in the firing of Comey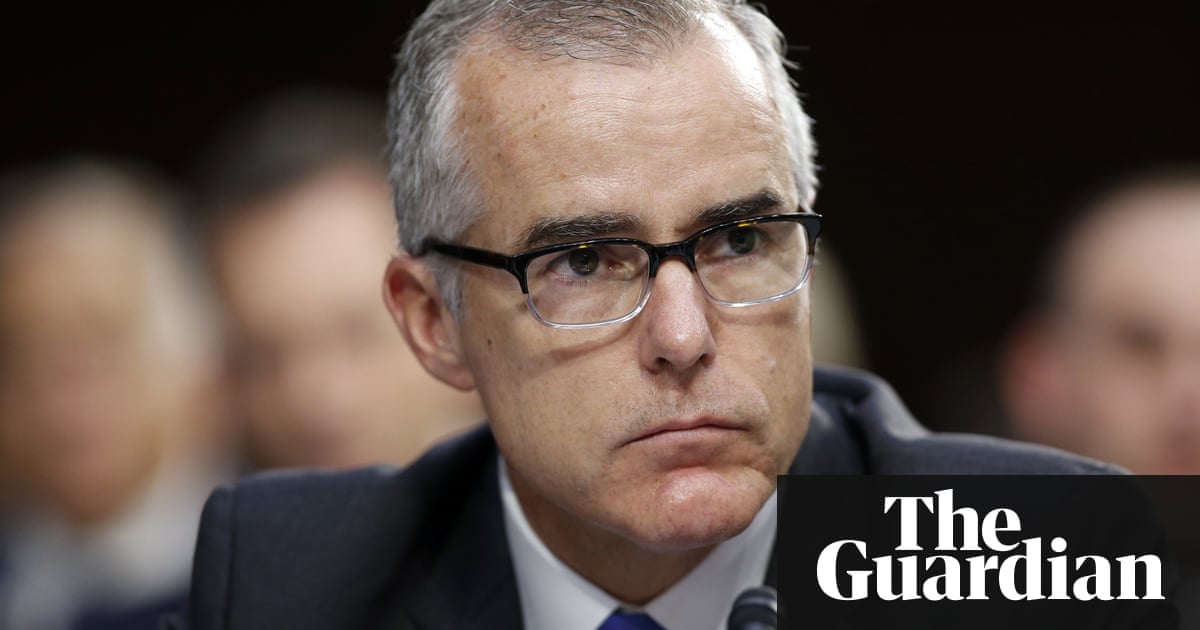 A memo has been turned over to special counseling Robert Mueller that details specific claims Donald Trump asked for the Russia investigation to be officially cited in the firing of FBI director James Comey last year.
Former FBI deputy managing director Andrew McCabe drafted a memoranda on the circumstances leading up to the dismissal of Comey, concerning a conversation McCabe had with deputy attorney general Rod Rosenstein about preparations for the dismissal, the New York Times first reported.
Rosenstein played an important role in that episode, having written a memo that, when it was released, faulted Comey for his handling of the Hillary Clinton email investigation. The White House then held that up as a justification for Trump's decision to fire Comey.
According to McCabe's memo, Rosenstein indicated to him that he was initially asked to reference the Russia investigation in his own memoranda on Comey. But the final version didn't include discussion of Russia and focused instead on the Clinton email case.
Rosenstein appointed Mueller as special counseling last May, one week after Comey was fired. He has said he would recuse himself if necessary if his actions became relevant to Mueller's investigation.
McCabe became FBI acting director following Comey's firing last May. He was then dismissed as deputy managing director in March 2018, just days before his scheduled retirement, amid an inspector general finding that he had misinformed internal investigators about his role in an October 2016 revealing to The Wall Street Journal.
Meanwhile, Rudy Giuliani, the former New York City mayor now on Trump's legal team, told reporters on Wednesday that he wants the Mueller investigation, which is looking into alleged ties between the Trump election campaign and Russia and any possible obstruction of justice by the president and others, to be wrapped up no later than September.
He recurred his and Trump's concerns that if it continues longer it will interfere with the November midterm elections. Appearing on Fox News later, Giuliani slammed the Mueller investigation as a" lynching rabble ". He has also hinted that Trump might fire attorney general Jeff Sessions, whom the president attacked again on Wednesday, after Mueller wraps up.
Read more: www.theguardian.com