The talkshow, which deals in exploitation and moral panic, looks like it has fought its last fight but its impact is felt everywhere from Real Housewives to the White House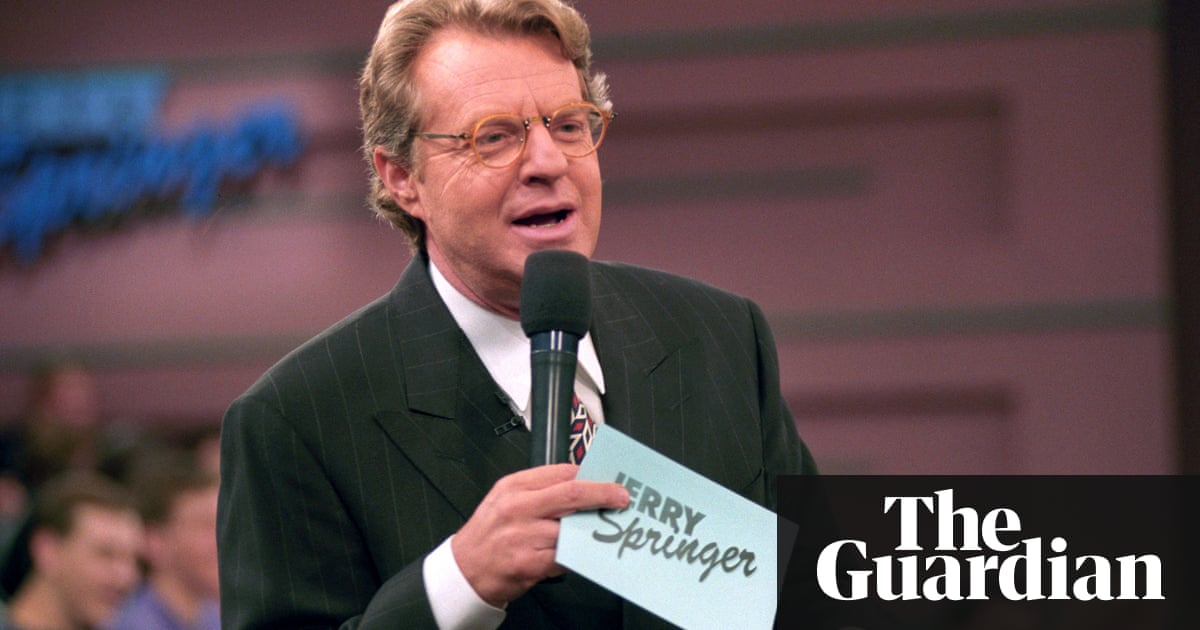 After 27 years and almost 4,000 episodes, The Jerry Springer Show has halted production. Officially, the series is in limbo, awaiting a new home, but the writing seems to be on the wall. Maybe the world has seen the last ripped wig, the last flung chair, the last horse sexy enough for a man to marry.
If so, oh well. The likelihood is that you didn't even know The Jerry Springer Show was still being made. Like many people – including me, until this news broke – you probably assumed that it flamed out back in the early oos, shortly after TV Guide named it the worst TV show of all time. Your assumption, and mine, was that The Jerry Springer Show was such a relentless orgy of humanity's worst impulses that audiences became too sad to keep watching it. But perhaps the opposite is true. Perhaps we just don't need The Jerry Springer Show any more.
Society has been informed by Jerry Springer to a harrowing degree. Before it debuted in 1991, television was a much more sedate medium. With the possible exception of The Morton Downey Jr Show, the talkshows that predated Springer were calm affairs full of issues and discussion. Springer's first episode – a family reunion show – tapped into this climate. But this relative tranquility wouldn't last long; by the middle of the decade, the series dropped all pretence of civility in an all-encompassing quest for ratings.
It paid off. After broadcasting episodes with titles such as "I Slept with 251 Men in 10 Hours!" and "I'm a Breeder for the Klan", The Jerry Springer Show quickly gained a reputation for tabloid excess. Success followed. In 1998 – the year of the infamous I Married A Horse episode – Springer briefly toppled Oprah in the ratings. A series of videos entitled Too Hot For TV, comprising unbleeped and unpixelated segments of the show, sold in their hundreds of thousands. The show was spoofed, with Springer's willing participation, in Austin Powers: The Spy Who Shagged Me. The show became a full-tilt race to the bottom. It didn't take long to get there.
Read more: www.theguardian.com