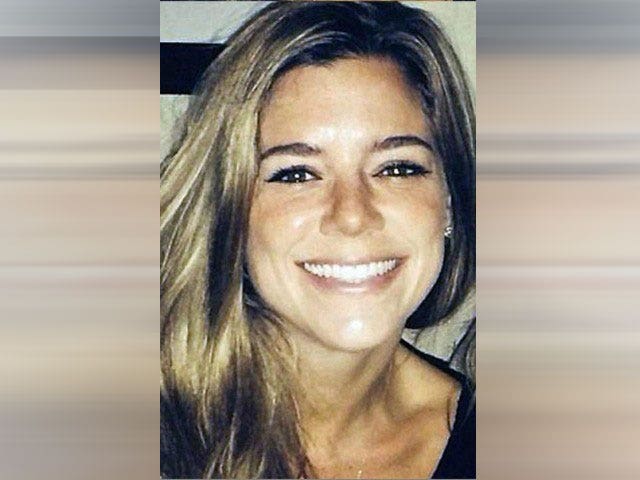 Relatives of the woman shot to death on a San Francisco pier last year filed a suit Friday telling the illegal immigrant accused in the killing should have been in custody if not for a series of mistakes by city and federal workers.
The killing of Kate Steinle in July 2015 and the arrest of Juan Francisco Lopez-Sanchez set San Francisco's leaders on the defensive as critics and outside legislators called for a change in the city's sanctuary statute. Despite national outrage, San Francisco's Board of Supervisor on Tuesday upheld those protections for people in the country illegally.
The sheriff at the time of the killing, Ross Mirkarimi, is named in the lawsuit, along with ICE and the Bureau of Land Management. Mirkarimi previously defended the release of the suspect, a repeat narcotic offender and habitual border-crosser.
Frank Pitre, the lawyer for Steinle's family, said the lawsuit points out "failures at every level."
"We're approaching the one year anniversary of Katie's death and it is a particularly difficult time for the family."
He said a seven-time convicted felon was able to obtain a BLM officer's handgun due to negligence and ICE agents did not seek his deportation.
The murder case and the broader immigration issue induced waves in the presidential race. Donald Trump vowed to scrutinize existing "sanctuary city" policies while Hillary Clinton and Bernie Sanders indicated their support for the rules.
Lopez-Sanchez pleaded not guilty in January to second-degree murder and other charges in the death. His lawyer, Matt Gonzalez, said the charge was too harsh because the shooting was inadvertent.
Steinle was shot in the back during an evening saunter with her father and a family friend along San Franciscos popular waterfront on July 1. She died in her parents arms.
Lopez-Sanchez told police that he found a firearm wrap in a T-shirt under a bench on the pier and that it fired accidentally when he picked it up. The weapon belonged to a Bureau of Land Management ranger, who reported it was stolen from his vehicle in downtown San Francisco in June.
Ballistic experts witnessed at a September preliminary hearing that the shot ricocheted off the wharves concrete surface before striking Steinle.
A champion marksman could not accurately made a target after first striking a concrete surface, Gonzalez said.
Prosecutors say the second-degree murder charge is appropriate. If the magistrate dismisses the case, the district attorney could refile less-severe charges.
Lopez-Sanchez was in the country illegally after being released from a San Francisco jail despite a request from federal immigration authorities that local officials keep him in custody for possible expulsion. Lopez-Sanchez was previously deported five times to his native Mexico.
Earlier this week, San Francisco officials upheld the city's strict sanctuary proctions for people who are in the country illegally.
The Board of Supervisors voted unanimously for a measure that clarifies when city workers, including police officers, can notify Immigration and Customs Enforcement of a person's immigration status. Generally, the defendant must be charged with a violent crimes and is someone who has been convicted of a violent crimes within the past seven years.
The measure, however, also grants San Francisco's sheriff leeway to contact immigration authorities in the limited cases of defendants charged with a misdemeanour if they have been convicted of other felonies in the past.
San Francisco and other municipalities across California have enacted so-called sanctuary policies of dismissing requests from Immigration and Customs Enforcement to hold inmates thought to be in the country illegally for expulsion proceedings.
Fox News' Edmund Demarche and The Associated Press contributed to this report .
Read more: www.foxnews.com