With a political breakthrough unlikely at upcoming talks, people in eastern Ghouta face shortages of food, fuel and medicine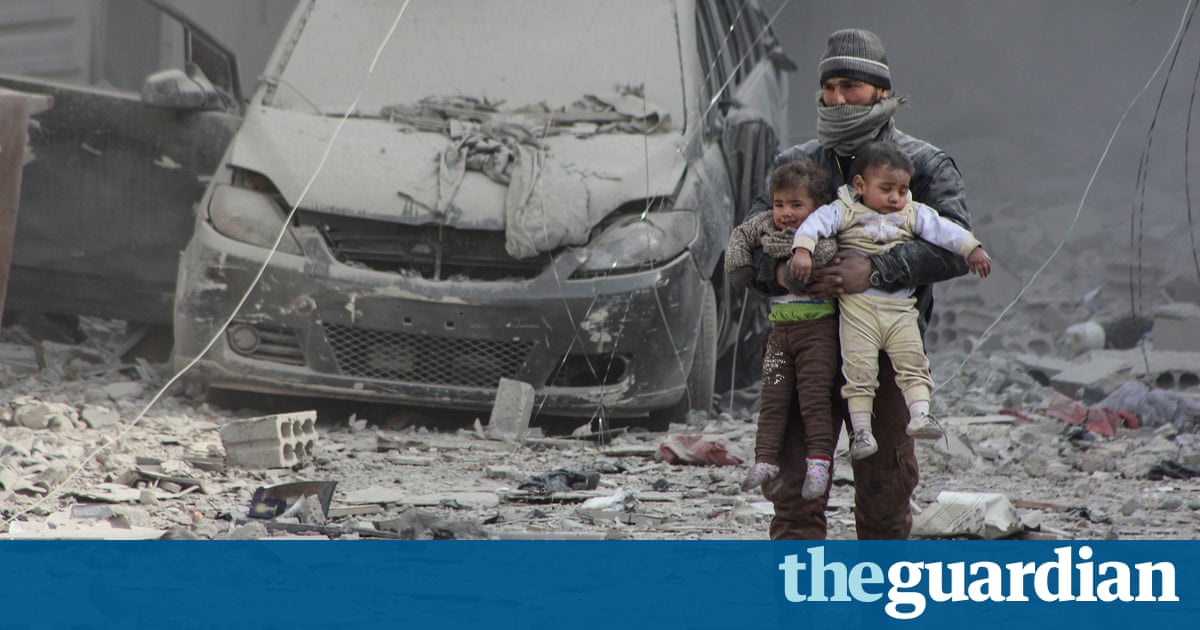 The sight of a woman weeping as she drags her malnourished children into a clinic is not rare in eastern Ghouta, which is under siege by forces loyal to Bashar al-Assad.
But when one mother told Abdel Hamid, a doctor, that she had fed her four starving children newspaper cutouts softened with water to stop them from screaming into the night, even he was stunned.
"I could try to describe to you how terrible the conditions are in which we are living, but the reality would still be worse," said Abdel Hamid, who did not give his full name.
More than 400,000 people still live in the region bordering Damascus that was once a breadbasket for the capital city, but has endured many of the horrors of Syria's six-year war.
The siege of eastern Ghouta, which suffered in the deadly 2013 sarin gas attack that nearly provoked a US intervention in the war, has continued for years with conditions getting steadily worse. Siege Watch, a project that tracks blockades in Syria, has said the area is "on the brink of disaster".
The lack of fuel will leave many more people struggling to survive in the cold as winter sets in. Airstrikes have continued, with rescue workers saying 181 targeted eastern Ghouta this week.
The region had long been porous, with smugglers able to maintain supply lines for some foodstuffs and goods. This ended in April after a major government offensive in the area that tightened the blockade. Aid workers and residents report that malnourishment among children is rife and there is an acute shortage of medicine and supplies. Most of the food that can be found is too expensive and airstrikes and shelling continue to devastate towns with limited supplies of electricity and clean drinking water.
"Fridges don't exist as part of our life," said Abdel Hamid. "Actually, anything that needs electricity is not used. Thank God we don't have cholera yet."
Eastern Ghouta is supposed to be covered under a de-escalation agreement brokered by Russia, Turkey and Iran to reduce conflict across Syria in order to pave the way for talks on a political settlement. The Syrian opposition is in disarray and forces loyal to the president, Assad, have maintained their military momentum with the aid of allies in Moscow and Tehran, and thousands of Shia militia fighters from Iraq and Lebanon, are inching closer to a military victory in the six-year war.
Earlier this month, a report by Amnesty International concluded that the Assad regime had committed crimes against humanity through its systematic use of "surrender or starve" sieges.
Read more: www.theguardian.com