Creaking knees, stiff back, dodgy shoulders Age is no friend to the human body. So how are veteran athletes like Roger Federer and Jo Pavey still at the top of their game? And what can you do to keep up?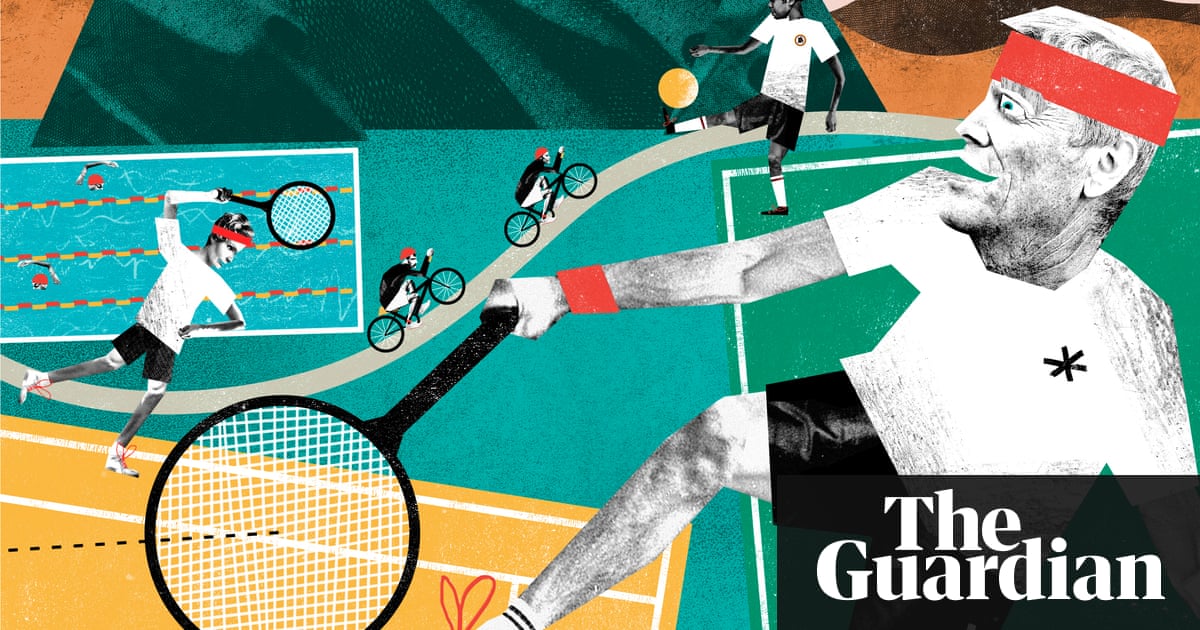 Slow down, that used to be the mantra for middle age. The dread half-century reached, fiftysomethings were expected to take up less challenging physical activities – if they were physical at all. A gentle stroll around the golf course, perhaps, rewarded with a gin and tonic at the 19th hole; or membership of the local bowling club, blazered crown green rather than 10-pin.
Physical decline as the body aged was inevitable, something to be grumbled about, accepted and dealt with. That fundamental law has not changed, but the way we manage ageing has. Getting older need not mean getting weaker, at least not until the end is truly nigh.
"Do not go gentle into that good night," advises Dylan Thomas. "Old age should burn and rave at close of day;/ Rage, rage against the dying of the light." Thomas raged over a pint pot, but the rage in this case is high-intensity training, bursts of challenging – yes, painful – exercise interspersed with periods of lesser exertion and rest. We should all be doing this in our later years, except for those whose health makes such exertion dangerous.
It is not ageing that causes a decline in fitness; rather, that a decline in fitness causes ageing. This is the simple thesis of Play On: How to Get Better with Age by the American journalist and sports fan Jeff Bercovici.
Read more: www.theguardian.com