In his first interview since he was elected as French president, Emmanuel Macron sets out his international agenda on Syria, Trump, and European integration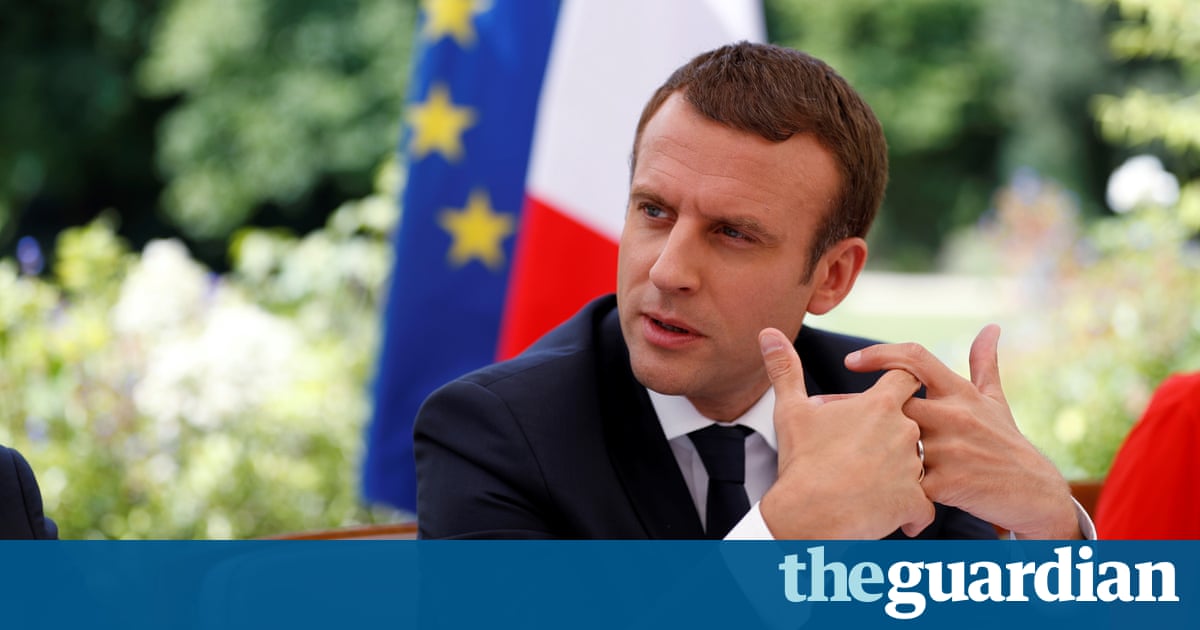 Emmanuel Macron has promised that France will have a strong and pragmatic relationship with a post-Brexit Britain, working together on defence and counter-terrorism because of the two countries linked destinies.
In his first interview since he was elected as French president last month, Macron told the Guardian and seven other European papers: Pragmatism will determine our new relationship with Britain.
Asked if the door really remained open for Britain to go back on Brexit after his recent remarks, taken as an encouraging sign by opponents of a hard Brexit, that there may be room for compromise Macron said: The door is open until the moment you walk through it. Its not up to me to say its closed. But from the moment things are engaged with a timescale and an objective, its very hard to go back, we cant lie to ourselves.
Macron was firm on the Brexit negotiation process that began this week. He said: I want the discussions that have just started to be perfectly coordinated at a European level. I do not want bilateral discussions, because the interests of the EU must be preserved in the short, medium and long term.
He also said migration cooperation at the border in Calais would change as part of a rethinking of refugee and asylum policy.
In a wide-ranging interview as he prepared for his first European council meeting with European leaders in Brussels on Thursday, Macron said:
France and Germany would lead on closer European integration with more social protection to win back the confidence of doubting lower middle classes across the bloc.
Central and eastern European and smaller states had to respect democratic values and couldnt just view Europe as a supermarket.
Chemical weapons use and disrespect of humanitarian corridors in Syria were red lines and France was prepared to act alone in response.
He would engage with Donald Trump and sought the USs return to the Paris climate accords.
Macron insisted that France would strengthen defence cooperation with the British and work more closely than before on joint counter-terrorism, because our destinies are linked: terrorists groups dont know European borders.
But on bilateral migration agreements with Britain, he said: I want our cooperation to evolve. Referring to the sprawling migrant shanty camps at Calais that the French government shut down last year, he said: We absolutely must avoid creating new flashpoint migrant camps.
Read more: www.theguardian.com