Kim Kardashian maythink she broke the app store, but there's another celebrity out there getting even more downloads than her Ellen DeGeneres.
That's right, your favorite hilarious daytime host has more users on her mobilegame, HeadsUp, than Kim does onKim Kardashian: Hollywood.
According to arecent survey of celebrity apps from SurveyMonkey, while Kim K rules the revenue game, it's actually Ellen who comes in first place for downloads and users.
As of July 2016, HeadsUp averages around 1 million users per month, compared to Kim K's 950k.
Additionally, Ellen receives over two times the downloads of her app than Kim does 13,751 compared to Kim's 5,166. Not bad, Ellen!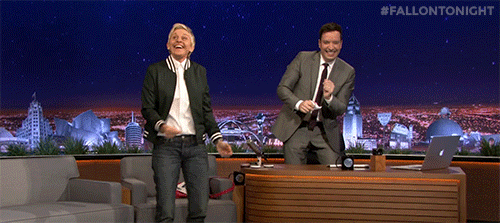 Coming in third place after Ellen and Kim is Jay Z for TIDAL at about 850k monthly users, followed by Taylor Swift at 400k.
However, when you look at how much money the celebrities are making off these apps, Kim is definitely in the lead.
While HeadsUp's is makingaround $13k, Kim Kardashian: Hollywood isnearlyfour times that at about$47k.
And that's just one of Kim's apps, don't forget. Between Hollywood, KIMOJI and the Kim Kardashian West app combined, Kim's raking in nearly $55k.
So yes, Kim is winning the money game.
But Ellen can rest easy knowing people would rather play her party game than try to virtually become Kim Kardashian.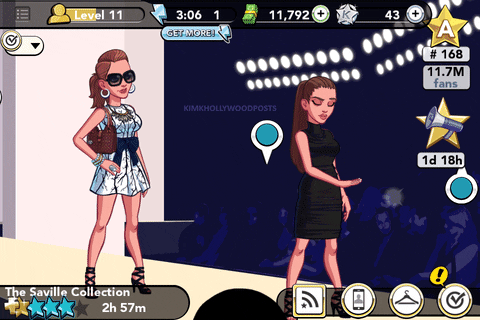 ---
Subscribe to Elite Daily's official newsletter,The Edge, for more stories you don't want to miss.