Observers noted systematic attempts to undermine ruling party ahead of disputed vote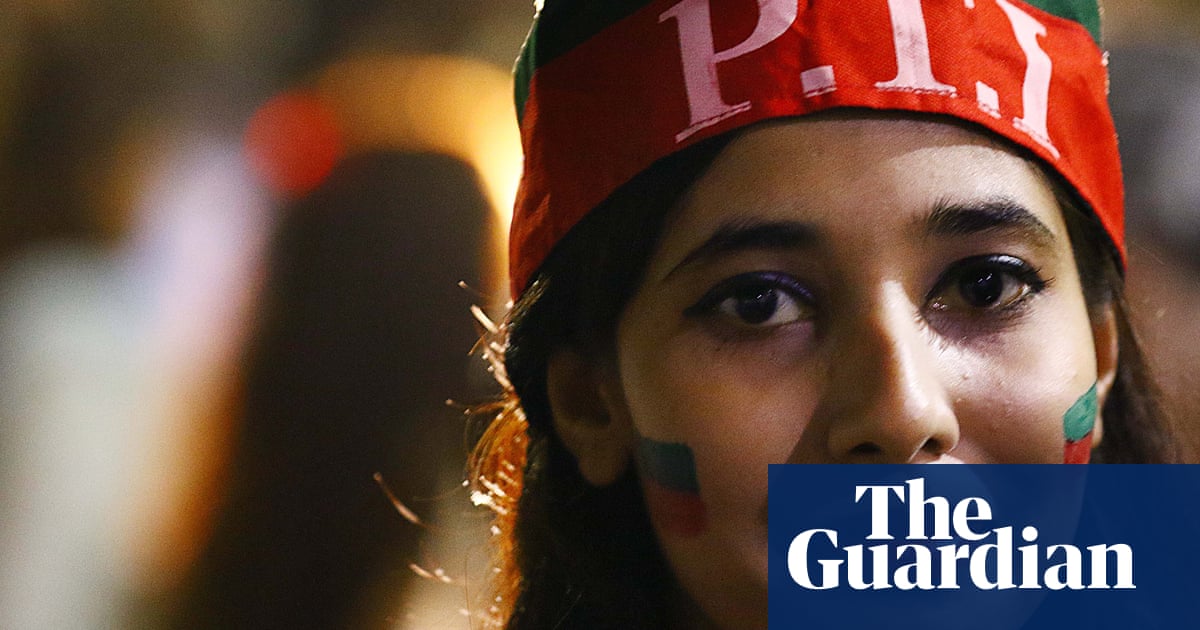 The EU has piled further pressure on Pakistan's likely next prime minister, Imran Khan, after his country's disputed general election, noting a "lack of equality of opportunity" and "systematic attempts to undermine the ruling party" ahead of the vote.
Michael Gahler, chief of the European Union election observer mission, told a press conference in Islamabad that his 120-strong team observed no rigging on election day – but in serious criticisms that will cast a shadow over the formation of the new Tehreek-e-Insaf (PTI) government led by the former international cricketer, Gahler said that pressure on the media, "far stronger" efforts than usual to encourage switching parties and "judicial conduct" had all negatively influenced the vote.
"We have concluded there was a lack of equality of opportunity," he said, adding that the overall process was "not as good" as in 2013.
The Pakistan Muslim League-Nawaz (PML-N) party had complained that its election chances were badly hurt long before polling got under way. More than 30 of its candidates left the party during the campaign and many alleged privately that they had been pressured by Pakistan's ISI spy agency.
After a meeting of six opposition parties on Friday Hamza Shahbaz Sharif, leader of the PML-N, said he would decide on Sunday whether or not to boycott parliament, stopping short of endorsing a demand for a re-election raised by five other smaller parties.
The meeting was called to discuss opposition party leaders' response after all claimed the vote had been rigged and that their polling agents – workers who keep an eye on the count – had been evicted from ballot booths by security officials.
Sharif said he would discuss the call to reject the result with party leadership.
In his speech, Gahler advised all parties to pursue rigging allegations through legal channels, saying that his team, which visited 582 of 85,000 polling stations, had seen no evidence of military interference.
The PTI enjoyed success across the country, official results showed on Friday. With two seats left to count, more than a day after the result was due, the PTI had won 117 seats in the national assembly, the PML-N had taken 64 and the Pakistan People's party 43.
Khan will still need to form a coalition to become prime minister, which requires at least 137 seats, but a single party winning contests across the country – in the north, south and in Punjab – is rare in Pakistani politics.
The ease with which the PTI can implement its policy agenda also received a significant boost from its strong performance in state-level elections.
As well as forming the federal government, the PTI's capture of 118 seats in the provincial assembly of Punjab, the largest and wealthiest province, means it has a good chance of evicting the PML-N from the state government there, a stronghold that its leadership had been desperate to protect.
The Election Commission of Pakistan said turnout had dropped to 52%, a fall of two points on 2013. This had been expected following a low-energy campaign beset by allegations that the military was seeking to hobble the PML-N.
In a televised victory speech on Thursday, Khan struck a unifiying tone, pledging to lift up the poor and allow rigging claims to be investigated.
Sharif, who founded the PML-N, told his family from the prison cell where he is serving a 10-year sentence for corruption that he considered the result "stolen".
Gen Asif Ghafoor, the army's spokesperson, was criticised after tweeting: "You honour who You will and You humble who You will", a verse from the Qur'an that was taken in some quarters as confirmation of the military's support for Khan.
Read more: www.theguardian.com