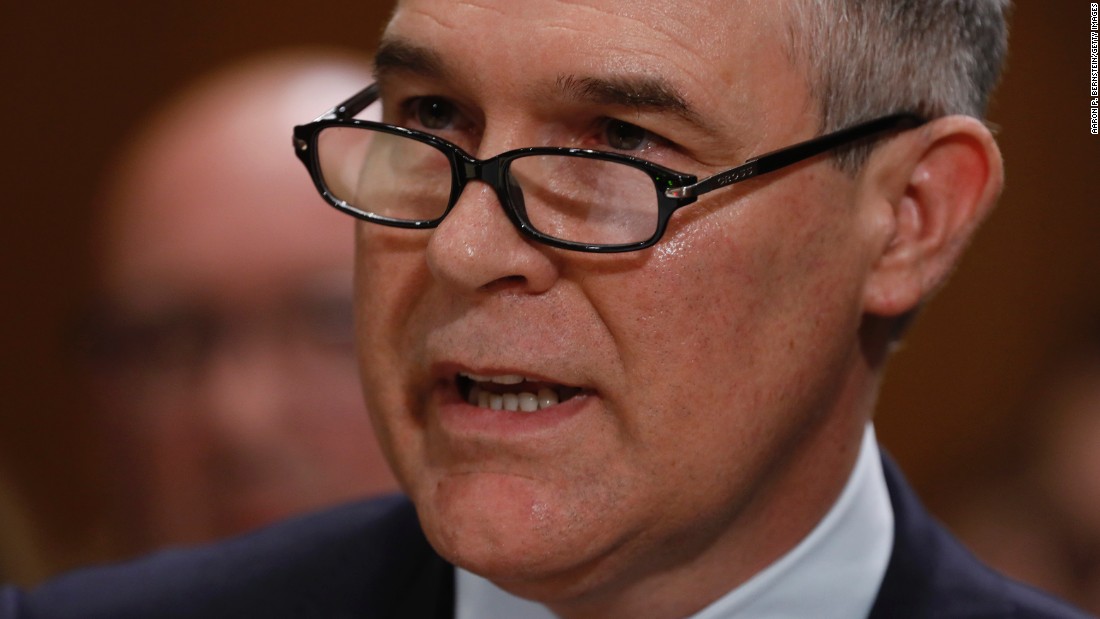 Washington (CNN)The Environmental Protection Agency welcomed its new leader with an unusual news release Friday that occasionally took aim at itself.
Scott Pruitt, who has questioned human connectivity to climate change, was confirmed by the Senate Friday in a partisan vote. Pruitt himself has sued the agency repeatedly as Oklahoma attorney general for what he saw as regulatory overreach.
Pruitt is not alone in President Donald Trump's Cabinet as an official who thinks the agency he oversees has drifted far from its core mission. But in a series of laudatory statements from stakeholders released by the agency on Friday, the EPA at times seemed to be offering criticism of its own purpose.
"For years, we have struggled with an EPA that was not only tone deaf to the needs and concerns of rural America, it was downright adversarial," Pat Roberts, a Republican senator from Kansas, said in a statement.
"After today's confirmation vote in the Senate, I can hear the sighs of relief coming from thousands of business owners, farmers, and citizens across the country," said Markwayne Mullin, a congressman from Oklahoma.
"For far too long, the EPA has been a runaway bureaucracy largely out of touch with how its policies directly affect folks like cattle rancher," said Craig Uben, the head of the National Cattlemen's Beef Association.
Pruitt was preceded at the EPA by Obama appointee Gina McCarthy.
Read more: www.cnn.com