Britons could save hundreds of millions a year as credit and debit card fees added to payments for goods and services are axed from January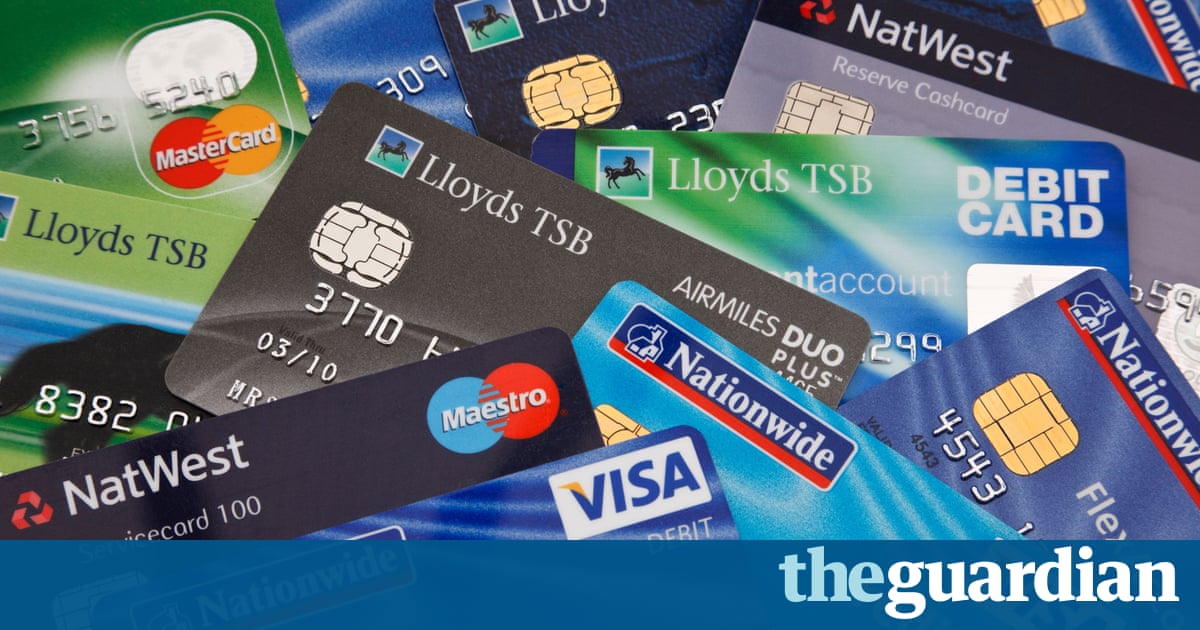 All extra charges added to payments for goods and services made by card are to be outlawed, ending a rip-off that costs Britons hundreds of millions of pounds a year, the government has announced.
Fees for paying with plastic most commonly a credit card are routinely levied on everything from low-cost flights and tax bills to cinema tickets and takeaway meals, but the Treasury announced that these would be consigned to history from January 2018.
The government said the move, which builds on an EU directive, would mean shoppers across the country have that bit of extra cash to spend on the things that matter to them. However, some commentators said they expected that many companies would simply hike their prices to compensate for the loss of this money, or change the name of the fee.
The fees have been a moneyspinner for some government departments and official bodies, and they will also be banned from imposing these charges. The Driver and Vehicle Licensing Agency currently adds a flat fee of 2.50 to vehicle tax payments by credit card, and its own data has previously suggested that it collects more than 8.5m a year in these charges.
Similarly, HM Revenue & Customs charges a fee for paying a tax bill by credit card, which ranges from 0.374% to 2.406%, depending on whether it is a personal or corporate card but, like the DVLA, it will no longer be able to do this from 13 January.
The practice, known as surcharging, is common practice across the country, said the Treasury, with many businesses and organisations charging people to make card payments, or for using other services such as PayPal. Many industries had already acted to absorb the cost and not pass these on to consumers, but these rules would bring an end to the practice entirely, added a spokesman.
There do not appear to be any recent official figures for how much these surcharges are costing consumers, but the government has previously calculated that credit and debit card surcharges totalled between 316m and 630m in 2010. It suggested a best estimate of around 473m for that year.
Among the companies that impose fees are the airlines Ryanair and easyJet, which charge a credit card fee of 2% and 1% respectively.
The Empire cinema chain has a 70p card handling fee for tickets bought online or over the phone with a credit or debit card. It said this per ticket charge was levied to cover costs.
Hungryhouse, a website and app that let people order takeaway meals, said most restaurants imposed a card fee that was typically 50p to 75p per transaction.
A number of local authorities also impose handling fees when people pay for services by credit card. At Hammersmith and Fulham council in London the fee is 1.25%, while Richmond upon Thames charges 1.65%. Both councils said they did not profit from these fees.
The Treasury acknowledged that while this change was the result of an EU directive that related to Visa and MasterCard surcharges, the UK was going further by also banning charges for holders of American Express cards and users of services such as PayPal and Apple Pay.
The consumer group Which? said the ending of surcharging was long overdue. It added: Previous action to protect consumers from excessive card surcharges has been difficult to enforce, leaving consumers paying over the odds just for paying by card. These new rules will finally put an end to this unfair practice.
Guy Anker, managing editor of the MoneySavingExpert.com website, said scrapping these charges was good news for millions of consumers but warned: We expect some companies will raise prices for all to compensate for the loss, which could hit those who currently pay in cash or by debit card.
Stephen Barclay, the economic secretary to the Treasury, said: Rip-off charges have no place in a modern Britain, and thats why card charging in Britain is about to come to an end. This is about fairness and transparency.
Read more: www.theguardian.com