Amid rumours of plans to quit the music industry following her split from McFlys Dougie Poynter, the 29-year-old talks about why David Cameron is avoiding her and reveals that Noel Gallagher is a secret fan of her music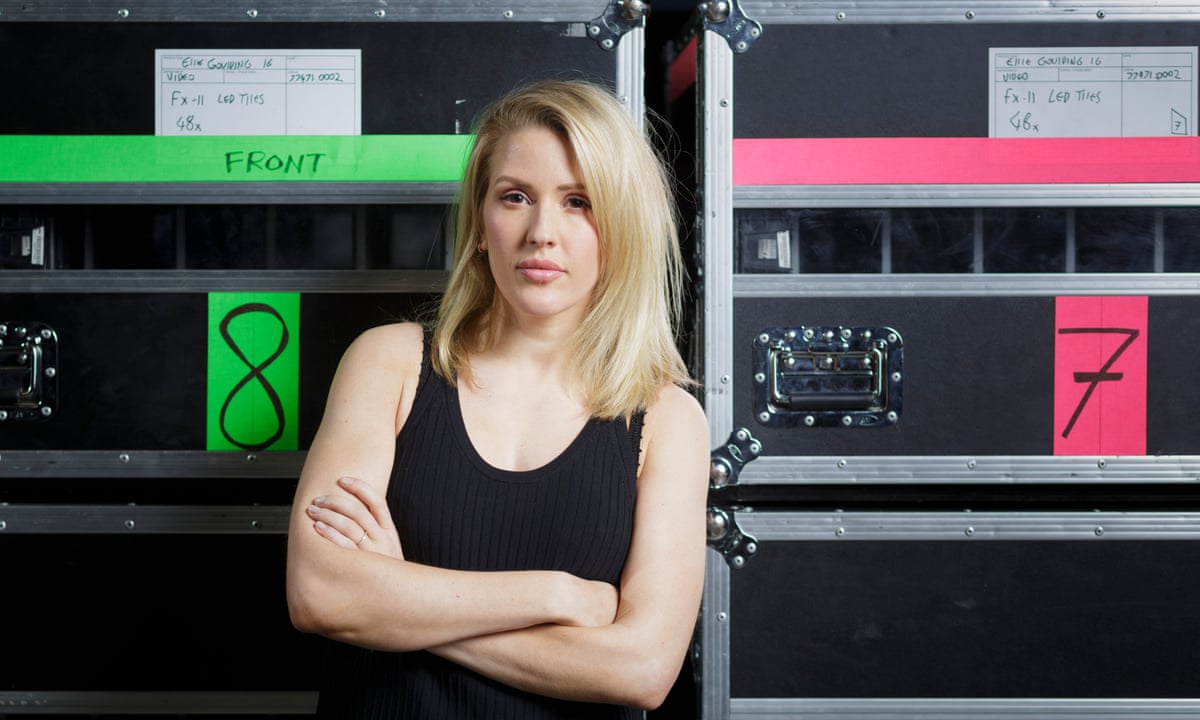 Reports of Ellie Gouldings modest rider demands just a kettle and a scented candle, according to one recent story would appear to tell only half the story about life on the road with a pop star. She tours with her own upright flight case containing an assortment of booze and mixers, and its at this portable bar that she stands in her dressing room an hour before shes due on stage at Birminghams Barclaycard Arena.
Do you fancy a drink? she enquires, sloshing vodka into a pair of plastic glasses, keeping one for herself. Might as well!
This is surprisingly chipper behaviour, considering two weeks ago the headline Ellie Goulding shock: Ive split up with Dougie and Im quitting music was whizzing across the worlds timelines. Her split from McFly bassist Dougie Poynter is fact, but its rather dramatic to suggest shes jettisoning a pop career that began quietly in 2009 and, two multiplatinum albums later, finds the 29-year-old singer-songwriter on an 80-date world tour. All this does, however, mean that shes going to spend the next seven months performing songs from an album largely about the joy of being in love with the man from whom she has just split.
Read more: www.theguardian.com