Massachusetts senator is seen by many as the most plausible selection to bring the progressive voters who backed Bernie Sanders bid into the Clinton camp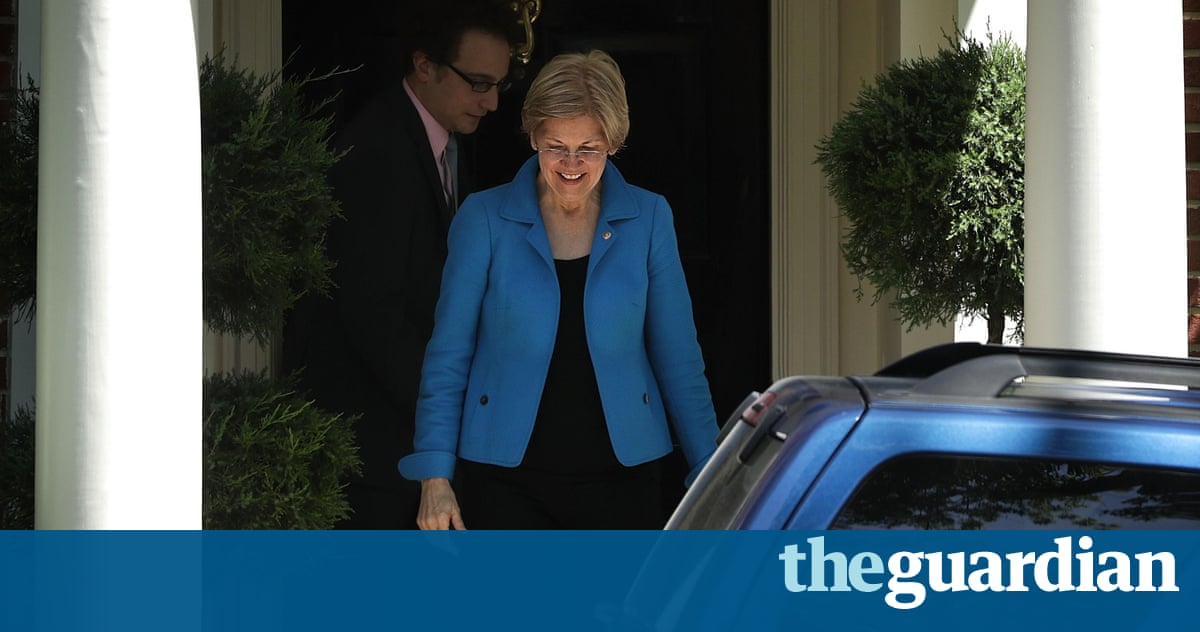 Hillary Clinton hosted Senator Elizabeth Warren at her Washington home on Friday, fuelling speculation that the pair could join forces to form an all-female ticket in the presidential election.
The senator from Massachusetts arrived at Clintons house in an affluent, tree-lined suburb near Observatory Circle just before 10.40am and left about an hour later without taking questions from the media.
The women have had several conversations over the past month, the Washington Post reported.
Warren, 66, endorsed Clinton on Thursday night and, asked by MSNBCs Rachel Maddow if she felt confident she could be commander-in-chief if she became vice-president and had to assume the top job, replied: Yes, I do.
There is growing support within the Democratic party for Clinton to pick Warren, dubbed the north star of progressives with the sort of leftwing credentials that could win over disaffected supporters of Bernie Sanders and unify the party.
Every progressive in America is hoping that the conversation in Secretary Clintons house is all about how Elizabeth Warren would be a wonderful vice-president of the United States, Jeff Merkley, the only US senator to endorse Sanders and now a Clinton supporter, told CNN. It ties in so much to Bernie Sanders campaign. In his campaign, he fought for big ideas to take on big challenges.
He added: Im ready to say that Elizabeth Warren would make a great vice-president.
Bob Casey, a senator from Pennsylvania, tweeted: Ive served w/ her & know shes absolutely qualified to be potus.
Read more: www.theguardian.com