NSA whistleblower participated in a Q&A via a webcam at his home in Russia and revealed he finds a film about him to be an uncomfortable experience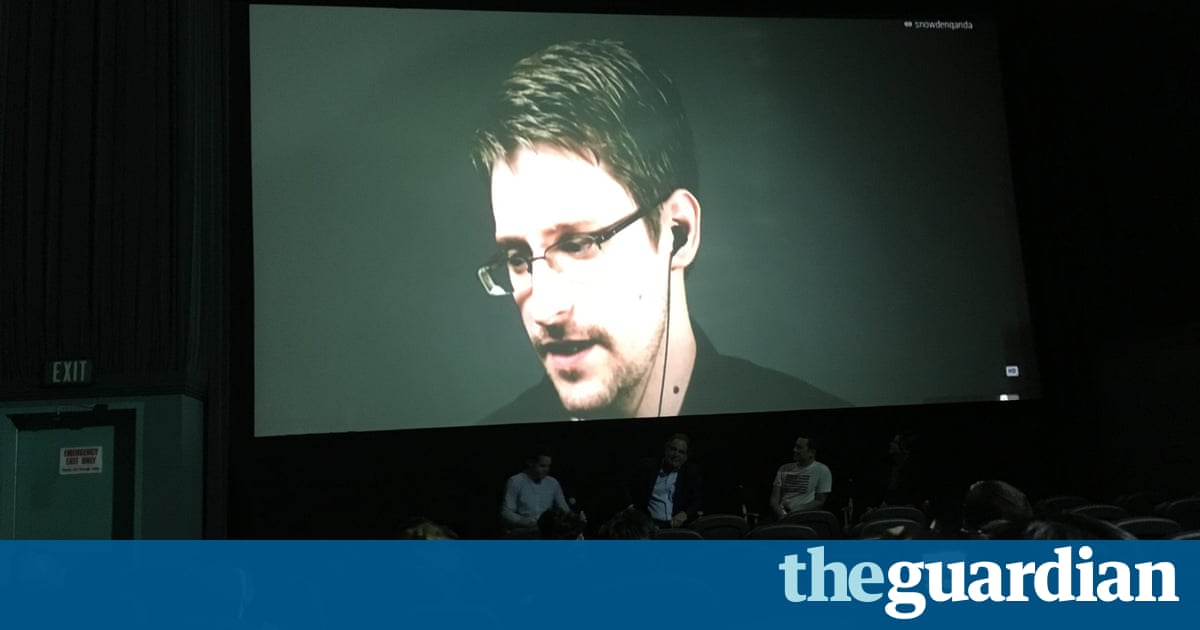 The director Oliver Stone got a rare chance to talk to whistleblower Edward Snowden in front of an audience at a Q&A session on Thursday evening, and in so doing, compared Snowdens anxiety over his own appearance in the film to another amateur actor who was cut from one of his films six years before.
I directed Donald Trump, Stone said to an invitation-only audience at San Diego Comic-Con. It was an outtake in [Wall Street:] Money Never Sleeps.
Stone said Snowden had gone through a number of takes for his own brief appearance in the new film, and his anxiety was a stark contrast to Trumps unshakable confidence. After every take he jumped up and said, Wasnt that great? Honestly, Donald, no. Thats the confidence thats allowing him to run. I think we did something like nine takes with him, too.
Read more: www.theguardian.com