Assessing teams and players before the season proper gets under way is an inexact science but early storylines are already emerging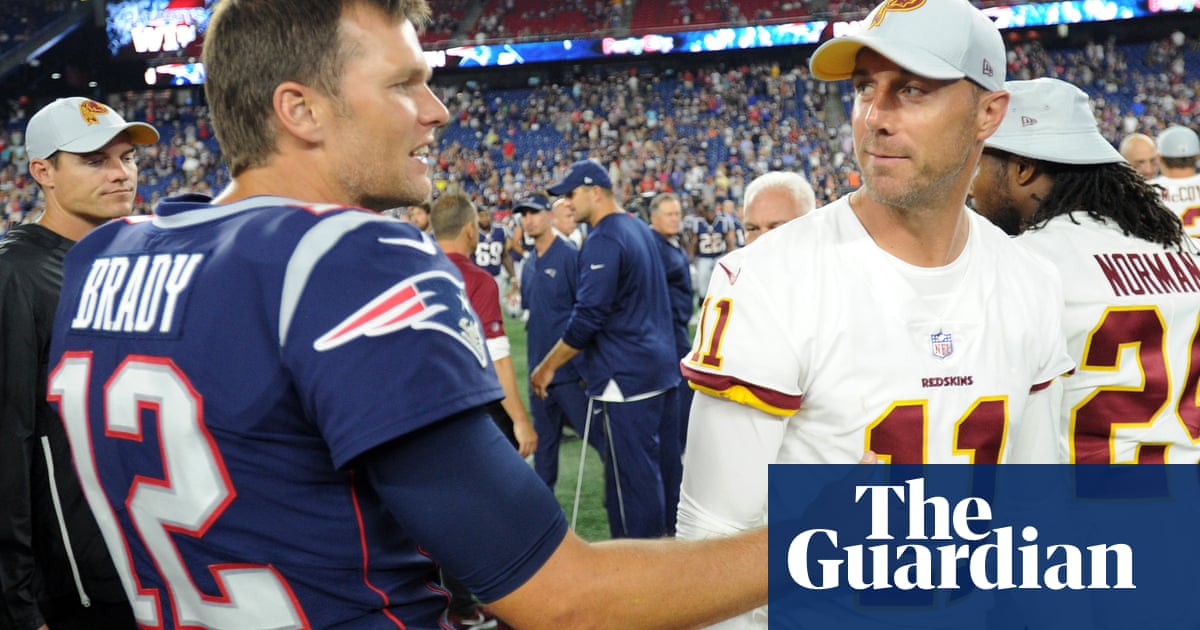 1) Early problems for Washington
Running back Derrius Guice, a second-round draft pick who was expected to feature prominently in Washington's offense as a rookie, will miss the entire season after tearing his left ACL in the first quarter of Thursday night's game against the New England Patriots. To add insult to the injury, the 34-yard gain that Guice ran for on the play in which he was injured wound up getting called back for a holding penalty.
Washington coach Jay Gruden touted his team's ability to thrive with a cast of other backs, including last season's team leader in carries and yards, Samaje Perine, but this is a ground game that ranked 27th in the NFL in rushing yardage last year, and 30th in yards per carry. There is a reason that Washington drafted Guice, and planned to shift Perine, Chris Thompson, and Rob Kelley into lesser roles. The pressure on new quarterback Alex Smith to lead the offense through the air is only that much greater now.
2) Tom Brady will be around for a while
Tom Brady sat out the Patriots' preseason opener, ostensibly with a sore back, but it's also worth remembering that the future Hall of Famer often appears on the injury report for things that are no big deal. At this point in Brady's career, at the age of 41, it's all about making sure that he is in the best shape when the games really count.
It still was a busy weekend for Brady, as a restructuring of his contract signals that this season will not be his last under center for New England. A lot of that is based in reading of tea leaves from the salary cap math attendant to the redone deal, but it does make sense to speculate that Brady's plans to play extend beyond 2018 if the Patriots are willing to make things harsher on themselves with $5m more in "dead money" should the 13-time Pro Bowler call it quits rather than play in 2019.
3) A mixed bag from the new generation of quarterbacks
Read more: www.theguardian.com