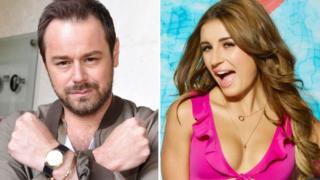 EastEnders star Danny Dyer has revealed he's struggled with his daughter Dani appearing on Love Island.
"I didn't want her to do it. I'd never seen it before… you fear it as a father," he said on a special evening edition of Good Morning Britain.
Dyer also lashed out at former Prime Minister David Cameron's role in the Brexit referendum.
"How come he can scuttle off?" he said. "He brought all this on. Where is he? He's in Nice, with his trotters up."
He added: "Where is the geezer? I think he should be held accountable for it."
Dyer was also asked by Susanna Reid how he felt watching his daughter "being seduced on national television".
"It's a nutty thing," he said about the ITV2 reality programme. "It is what it is. It's a game show."
He added: "Fifty grand's at stake – that's a lot of dough. And Dani's gonna win it."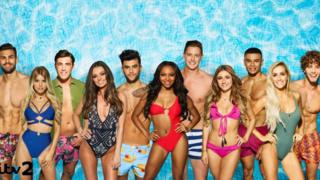 The show sees a group of "sexy singletons" try to couple up and convince the public to keep them on the island, in order to win the big prize.
Dyer told Reid's Good Evening Britain co-presenter Piers Morgan, who has openly criticised the show for several weeks, that his daughter has not "put a foot wrong".
"I did struggle at first, it was difficult," he said.
"But as it's gone on, I think what she's done is she's proved with this reality TV thing that actually you can be a decent girl, with self-respect, dignity, not be rolling under the bedsheets, still have respect off the man and be loved and adored by young people."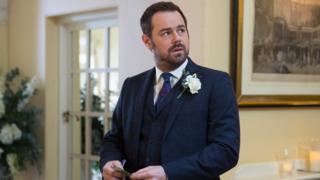 Morgan asked Dyer about his daughter's career and whether he would have preferred it if she had "done it the hard yards way, gone to drama school, learned the craft?"
Dyer responded by saying: "She's a talented actress. I've had my moments with reality TV as well, and it is an instant thing at the moment. It is a career.
"Some of these young kids, they can't be bothered with that real struggle, that rejection in acting, it's a tough thing, and so why not go and try and do something like this Love Island? Everyone's talking about it. She can earn loads of money and crack right on.
'Paternal concern'
"So who am I to judge? Get hold of that Piers, eat it!" he said, prompting laughter from Morgan.
Morgan responded by saying: "We won't agree on Love Island, but I understand your paternal concern for your daughter."
Dyer added that Dani's new boyfriend on the show, Jack Fincham, "seems like a good kid".
Wednesday's episode was ITV2's most-watched programme ever, peaking at 3.4 million viewers, with an audience share of 15.8%, according to ITV's spokesman.
These figures are up by 1.3 million compared with last year's equivalent episode.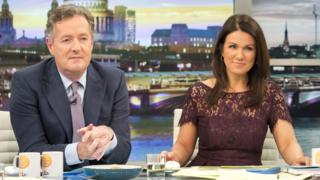 Good Evening Britain – broadcast at the same time as Love Island – was aired on ITV just after England were beaten 1-0 by Belgium in the World Cup.
Other guests on the show included Labour leader Jeremy Corbyn, actress Pamela Anderson, boxer Amir Khan, former politician Ed Balls and comic Daliso Chaponda.

Follow us on Facebook, on Twitter @BBCNewsEnts, or on Instagram at bbcnewsents. If you have a story suggestion email entertainment.news@bbc.co.uk.
Read more: www.bbc.co.uk