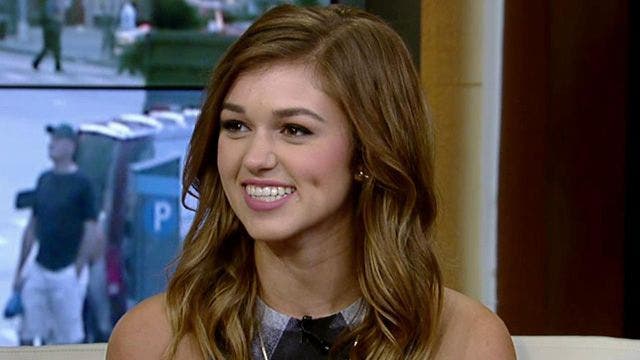 Sadie Robertson may have split from her boyfriend but that didnt stop the Duck Dynasty star from having a quacking good time at her senior prom with her cousin as her prom date.
The 18-year-old reality star, whose parents are Willie and Korie Robertson, was the belle of the ball at the school dance in Monroe, La., accompanied by her cousin Cole Robertson, the youngest son of Jase and Missy Roberston, according to US Weekly.
She posted a photo of the two of them all dressed up on Instagram with the caption, Making mems with the fam is the best, because we can laugh about them forever. thank you for always being there cuz! couldnt do life without you!
The magazine reported last week that Sadie split from her longtime beau Blake Coward a few weeks ago.
Proud mom Korie also posted a photo of Sadie and her cuz, saying how all grown up they looked.
Feels like yesterday that these two were building forts in the yard. Last night was their senior prom, she captioned the photo on Instagram, according to the magazine. @littlecoleofcereal What an awesome man of God you have become. So proud of you, and @legitsadierob I love everything about you! You were drop dead gorgeous last night, and your sweet spirit is even more beautiful than what we see on the outside.