A repository in Manhattan houses over one million archaeological items found in the city from saucepan-sized oysters to a cow bone douche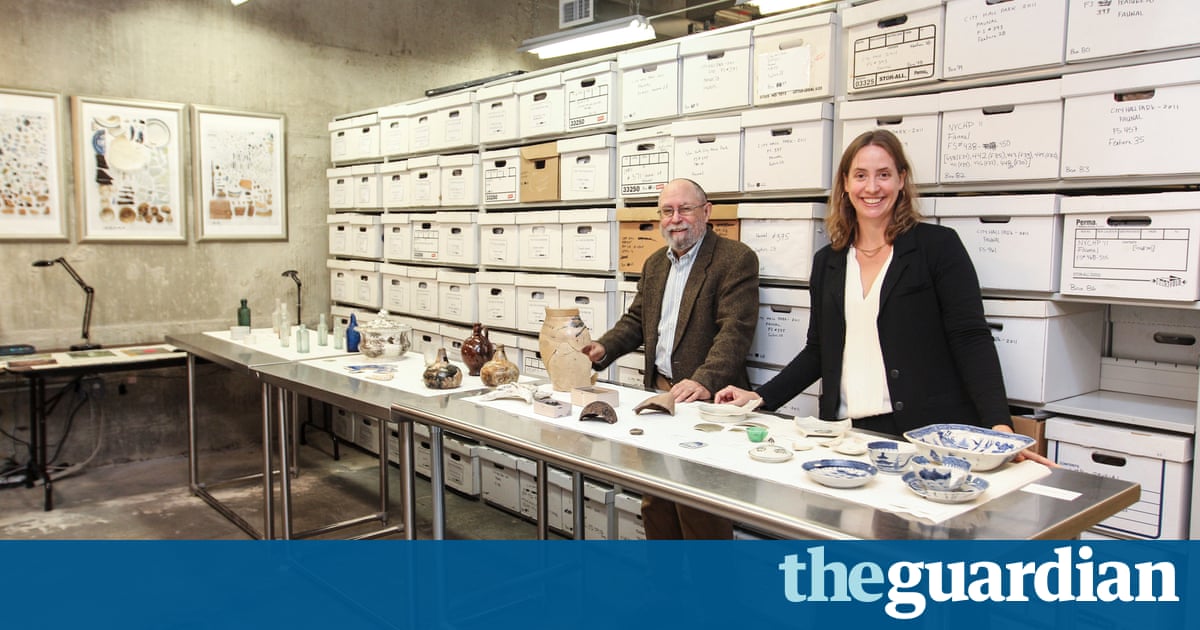 If you can say one thing about New York public officials in the early 1800s, its that they knew how to party. The extent of their raucous boozing and debauchery is being carefully catalogued inside the newly opened Nan A Rothschild Research Center, a repository in midtown Manhattan housing over one million archaeological artifacts from New York Citys past.
On a recent Thursday morning, Amanda Sutphin, the director of archaeology for the New York Landmarks Preservation Commission, sorted through some of her favorite City Hall party relics. She picked up a smooth, cylindrical object the size of stubby Cuban cigar. Take a look at this douche, said Sutphin, who is tall, with glasses and a short brown bob. Its made of cow bone though, so it might have felt a bit rough.
The park behind City Hall, which was built in 1812, is by far the repositorys largest haul the city has collected over 400 boxes of artifacts from the site. A lot of them seem to be liquor bottles. Whenever someone important would come to the city like, say, Marquis de Lafayette they would always throw a giant party. Sutphin paused, still holding the douche. But Im not saying this douche was found at Lafayettes party!
Read more: www.theguardian.com