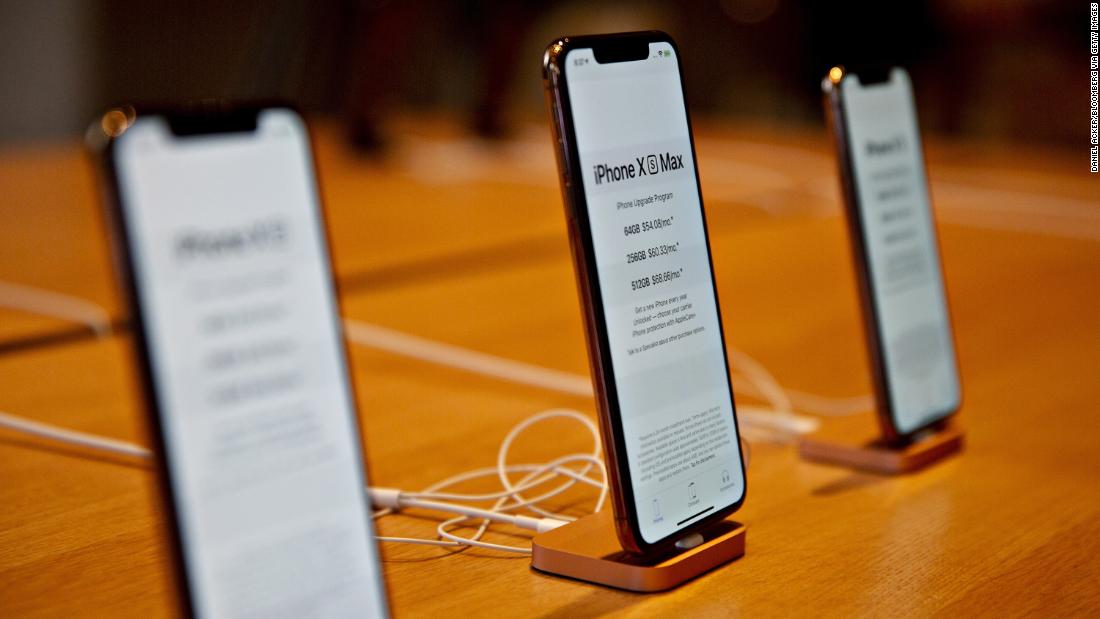 New York (CNN Business)Stocks fell sharply Monday, dragged down by reports of trouble at Apple and Facebook.
Facebook stock fell more than 5% as the company continues to deal with the fallout from a New York Times article that detailed Facebook's reaction to political scrutiny and its Cambridge Analytica scandal. CEO Mark Zuckerberg has reportedly adopted a more aggressive, "war"-like style,
according to the Wall Street Journal
.
Alphabet was also down 3.5%. It is now down nearly 20% from its peak in July.
Early in the day, stocks fell on news that Apple's newest line of phones may not be selling as well as Apple or its investors had hoped.
The iPhone XS Max can cost up to $1,449. The higher prices — without many more features — could be driving customers to keep their current phones longer or buy last year's models.
Apple declined to comment about the Journal story or broader concerns about iPhone demand.
The stock ended a 5-day losing skid on Friday after an analyst at Morgan Stanley suggested that the supplier concerns are overdone.
Apple, which is a member of the Dow, was hurting the blue chips too.
Several makers of chips and other components used in iPhones have warned of soft sales and profit in recent weeks, citing sluggish demand for higher-end smartphones.
Investors have other reasons to be concerned about the future of Apple — as well as other big tech companies for that matter.
"I am not a big fan of regulation," Cook said to Axios on HBO. "I'm a big believer in the free market. But we have to admit when the free market is not working. And it hasn't worked here. I think it's inevitable that there will be some level of regulation."
Read more: www.cnn.com