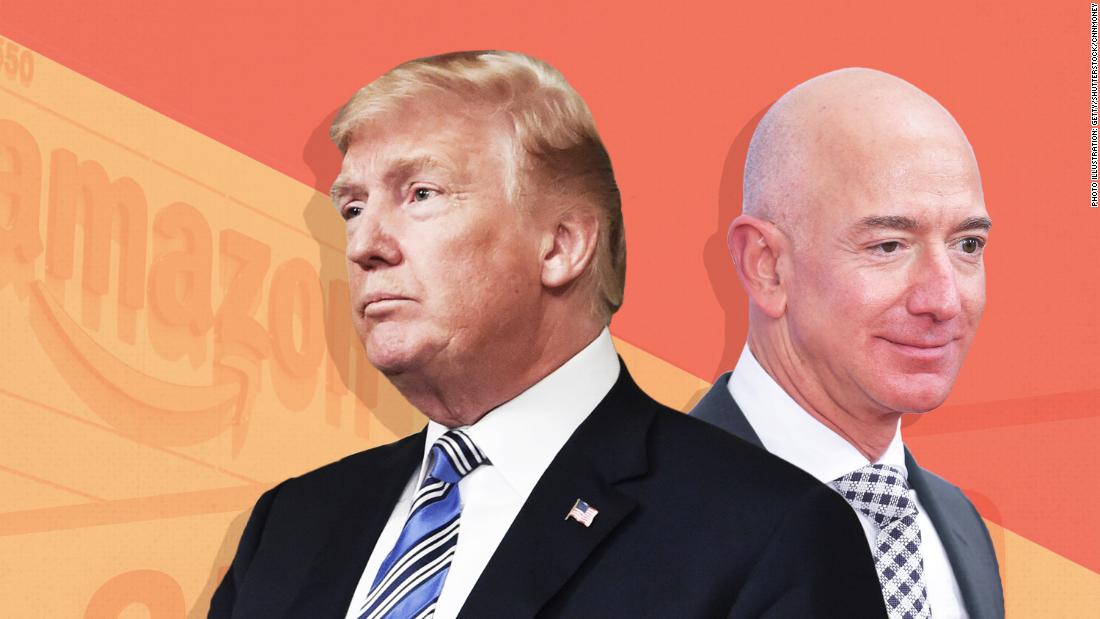 (CNN)On Thursday, Amazon founder Jeff Bezos took the extraordinary step of posting a personal essay alleging that the National Enquirer offered to bury embarrassing personal photos of him — stemming from an extramarital affair — if an investigator working for Bezos would stop referring to the alleged "politically motivated" nature of the leak pictures.
Few details have been offered to back up the claim from Bezos' investigator — a man named Gavin de Becker — that there was a political motivation to the Enquirer's coverage of the Amazon chief. It's also not clear why American Media Inc., the parent company of the Enquirer, were so fixated on trying to stop de Becker from labeling their coverage politically motivated.
"They have begun to believe, the Bezos camp, that this publication by the National Enquirer might have been politically motivated. Gavin de Becker told us that he does not believe that Jeff Bezos's phone was hacked. He thinks it's possible that a government entity might have gotten hold of his text messages."
Wait, what? I'd like to know WAY more about that.
What we do know — and to be clear, there's much more that we DON'T — are two very basic things:
2) Trump has long been antagonistic to Bezos publicly.
How antagonistic? Very.

Does any of the above mean that the allegations of political motivation in the leaked text and pictures to the Enquirer should be tied to Trump? No. But Trump has made his feelings about Bezos, Amazon and The Washington Post very clear for years now. And those feelings are decidedly negative.
Read more: www.cnn.com