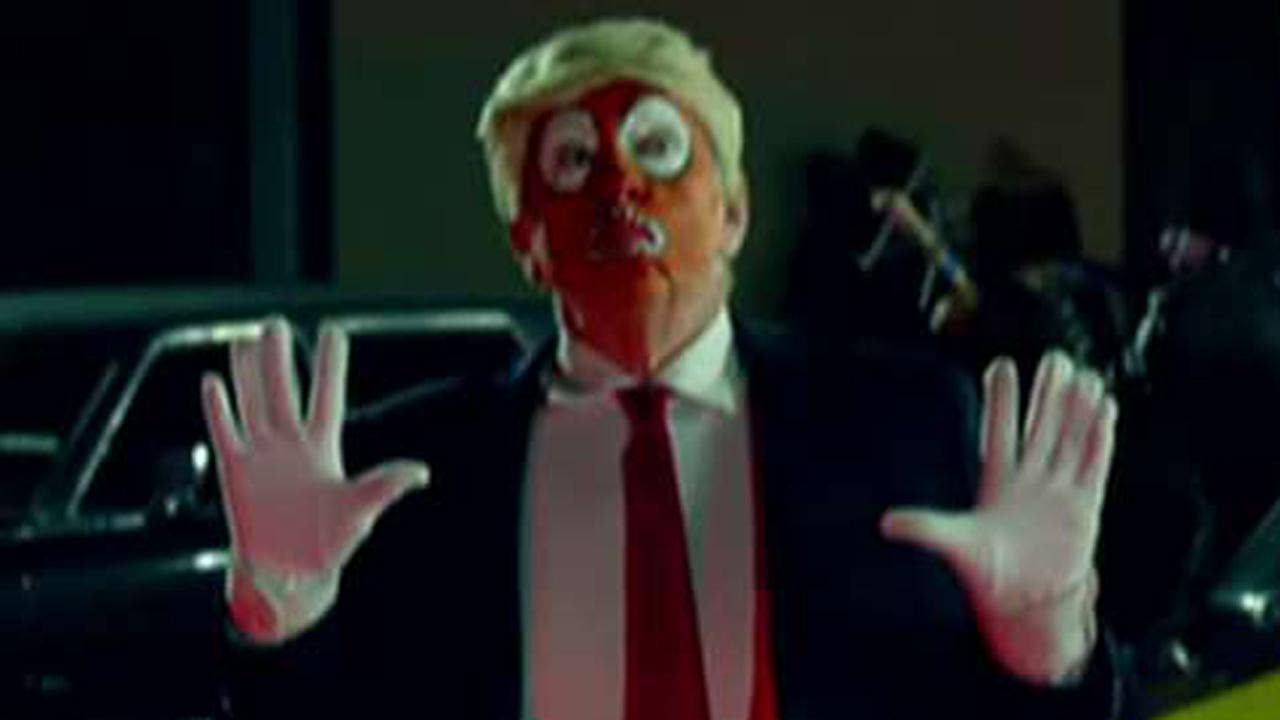 President Donald Trump addressed Snoop Dogg's new music video, where the rapper shoots a clown dressed as the president, on Twitter.
"Can you imagine what the outcry would be if Snoop Dogg, failing career and all, had aimed and fired the gun at President Obama? Jail time," Trump tweeted Wednesday morning.
A rep for Snoop Dogg did not return Fox News' request for comment.
DAN GAINOR: SNOOP DOGG NOT THE ONLY LIBERAL LUNATIC OBSESSED WITH ASSASSINATING TRUMP
In the video for the rapper's remixed version of the song "Lavender," by Canadian group BADBADNOTGOOD, Snoop Dogg raps about police brutality in a world inhabited by clowns.
"This is the final call," he says before pointing a gun at the clown dressed as Trump who is smoking a cigarette. Snoop pulls the trigger and a flag that says "bang" shoots out from the toy gun.
Later in the video, the Trump clown is wrapped in metal chains.
FOLLOW US ON FACEBOOK FOR MORE FOX ENTERTAINMENT NEWS
Read more: www.foxnews.com