Democrat candidate tells NBCs Late Night host Seth Meyers that the billionaire was shameful and wrong with his comments about Muslims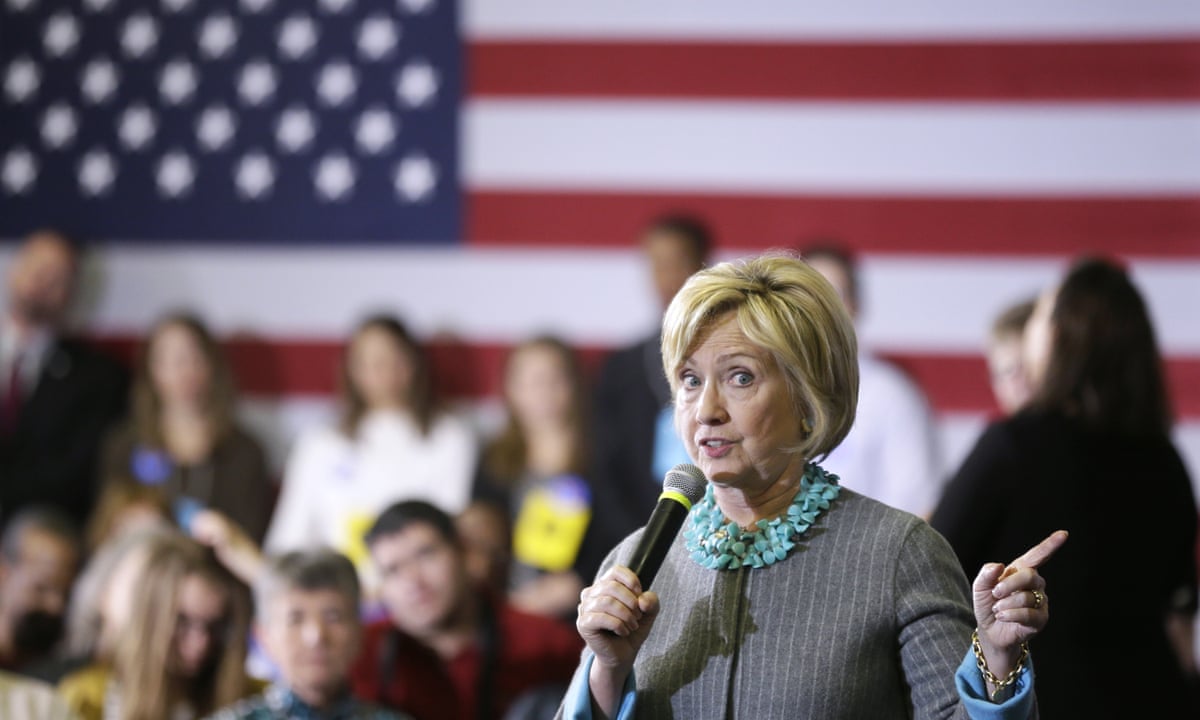 Hillary Clinton has condemned Donald Trump, calling him shameful, dangerous and declaring: I no longer think hes funny.
Clinton launched her attack on the billionaire Republican frontrunner during an appearance on NBCs Late Night with Seth Meyers on Thursday, triggering loud applause from the audience.
In the aftermath of attacks by Islamic extremists in Paris and in San Bernardino, California, Trump has called for monitoring mosques and barring Muslims from entering the United States.
I think for weeks, you know, you and everybody else were just bringing folks to hysterical laugh and all of that, Clinton told the host. But now he has run route over the line. And what hes saying now is not only shameful and wrong its dangerous.
Trumps rhetoric was harming the nations ability to fight the rise of the Islamic State, feeding different groups propaganda it could use to recruit, Clinton said.
This latest demand that we not let Muslims into the country actually plays right into the hands of the terrorists, she said.
I dont say that gently, but it does. He is devoting them a great propaganda tool, a route to recruit more folks from Europe and the United States. And because its various kinds of traversed that line, I think everybody and especially other Republicans need to stand up and say Enough, youve gone too far.
Clinton has previously denounced Trumps proposal as we seek to tie his bombastic views to those of the rest of the Republican party. Some of his Republican competitors are saying that his latest comments have gone too far, she said during a campaign stop in New Hampshire on Tuesday. But the truth is many of them have said extreme things about Muslims. Their speech may be more veiled than Trumps but their notions arent so different.
Some Republican have been swift to denounce Trump. His rival for the GOP nomination, Senator Lindsey Graham, told the Guardian that Donald Trump today took xenophobia and religion bigotry to a new level, while former vice-president Dick Cheney said in a radio interview that Trumps plan runs against everything we believe in.
House Speaker Paul Ryan disavowed Trumps proposal, saying: This is not conservatism.
Despite the backlash Trumps divisive rhetoric seems to have struck a chord with Republican voters. More Republicans favor his proposal to ban all Muslims from entering the United States than oppose it, according to a poll from NBC News and the Wall street Journal. In a New York Times CBS News poll released on Thursday the real estate mogul received support from 35% of Republican primary voters nationally.
The poll also found that seven in 10 likely Republican primary voters believed Trump was well-equipped to confront the threat of terrorism, with four in 10 very confident he could respond to the threat.