Trump appeared on Saint and Greavsie 25 years ago to help with the League Cup fifth-round draw. Ian St John reflects on the bizarre meeting with daft Donald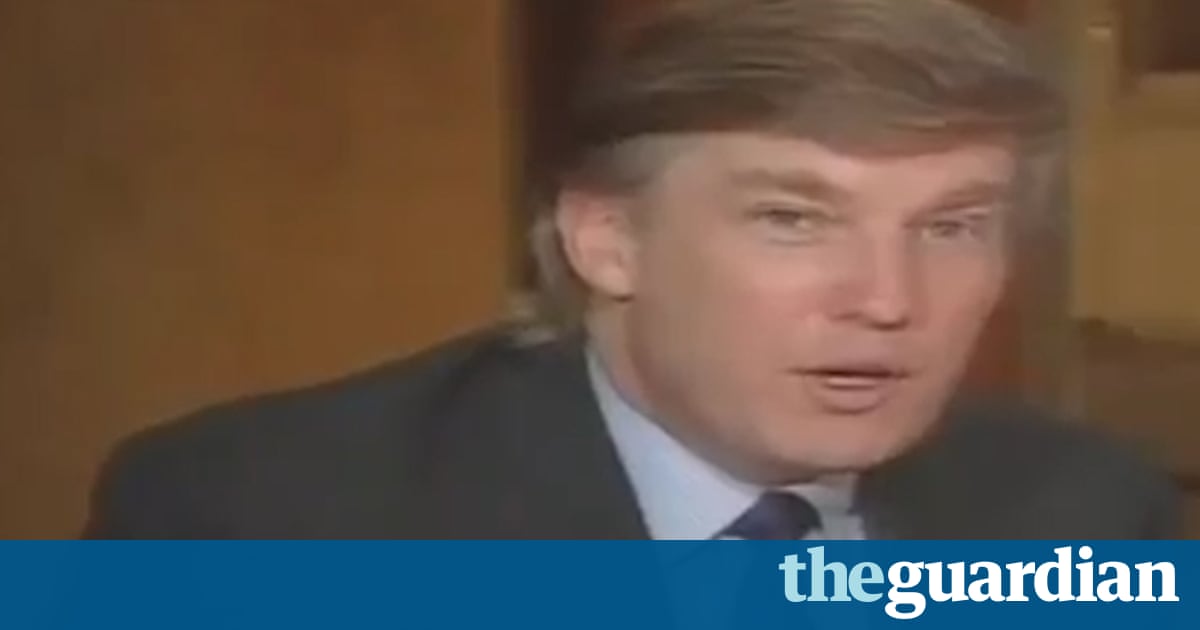 The whole thing is absolutely crazy, Ian St John says as he mulls over the possibility of Donald Trump becoming US president. There surely must be someone inside the Republican party whos a more suitable candidate than him theyd only need half a brain.
Sadly not, it seems, and in two weeks time Trump could be elected to become the most powerful man on the planet. Its unlikely but possible and St John is among the thousands on both sides of the Atlantic shaking their head in bafflement at the prospect.
Someone like Donald shouldnt be able to get anywhere near becoming president but he knows how to get to the top so I guess its not a big surprise, St John adds with a sigh. Lets just hope Hillary Clinton stops him getting to the very, very top. We can only hope, Ian, we can only hope.
Whats that youre asking? Why on earth am I discussing Donald Trumps presidential ambitions with the former Scotland and Liverpool striker Ian St John? Because he met him, 25 years ago, in New York, and for the fifth-round draw of the Rumbelows Cup.
You may well have seen the clip by now given its been doing the rounds for some time, spreading across social media and feeling like an almighty trick of the mind. But its real enough Donald Trump, he of the scaremongering and frankly absurd bid for the White House, pulling the names of Norwich City, Nottingham Forest (or Southampton), Middlesbrough and Manchester United out of a small green bag.
St John was there with Jimmy Greaves, which for anyone of a certain age will immediately spark memories of Saint and Greavsie, the hugely popular Saturday afternoon show hosted by the two legendary former players. Running from 1985 to 1992, it consisted of interviews, previews, goals, gaffes and, at seemingly regular intervals, St John chuckling at his television partners attempts at what would now be referred to as banter.
It was a winning combination and in December 1991 led to the most unlikely of meetings.
We were in New York to film the qualifying draw for the 1994 World Cup, which was to be held in America, St John, now aged 78, remembers. It was the idea of our producer, Bob Patience, who is sadly no longer with us, and I was really excited by going over. Thatll do me! I said to Bob.
There was a problem, though Jimmy hated flying. As a player he used to get the train everywhere, even for games abroad with the likes of Tottenham and England. Hed only fly if he could have a drink first but Jimmy was teetotal at the time so that wasnt an option.
Read more: www.theguardian.com