I like to hold hands with my girlfriend in public. But now we know its still not safe to do this, says author Amelia Abraham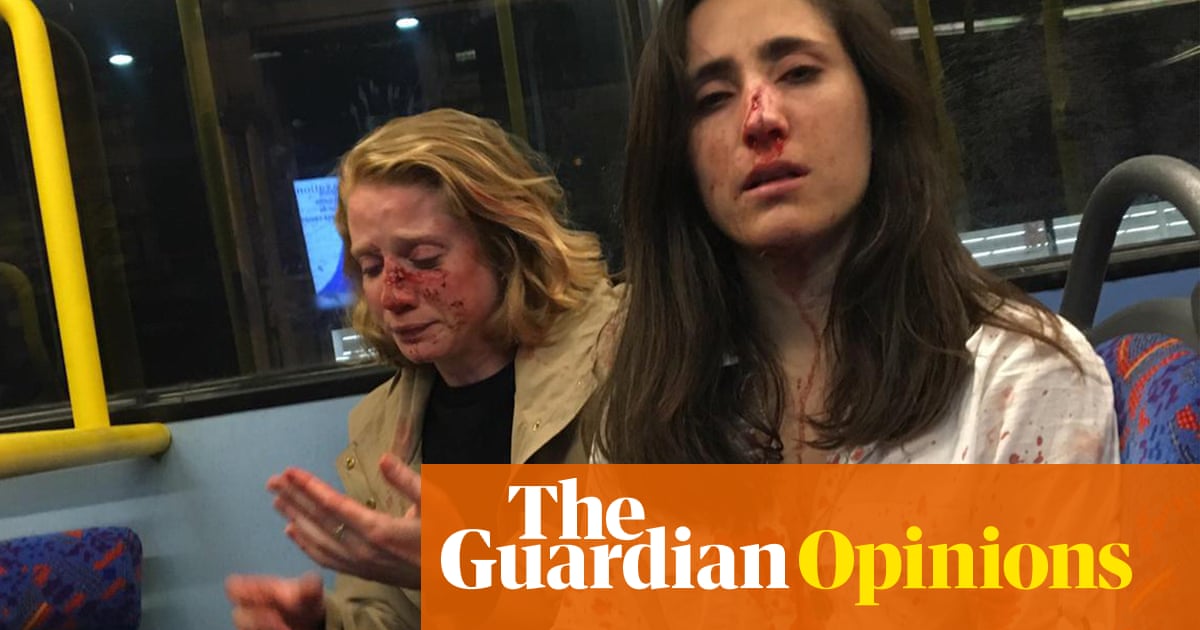 "Not a safe space." This is what my girlfriend half-jokingly whispers at me when I reach for her hand if we're in a place where she doesn't feel comfortable with a public display of affection. She says it jokinglyto lighten the situation, which is in reality a depressing one, but also because the threat of violence doesn't feel totally real to us. We have never been physically attacked because of our sexuality. Being middle class, white and feminine presenting in London puts us in a relative bubble of safety and privilege. Yet where and when we can hold hands, or whether we should do it at all, is something we constantly have to negotiate.
On the one hand I feel a duty to utilise my safety and privilege to be publicly out and proud as a gay woman – to not shy away from public displays of affection. But on the other, I understand the complicated conversations and situations this can lead to. "If we hold hands in public it will normalise it," I argued to one ex, who hated public displays of affection – mostly, she admitted, because of gay shame. "Why is the onus on us to normalise same-sex displays of affection?" she responded. To which I would wonder: "Well … who else is going to do it?"
It feels like a political imperative to refuse to hide my same-sex relationship. That is, until something happens that reminds me why I might need to, like the news last Friday of a violent attack against a lesbian couple on a London bus. Melania Geymonat, 28, and her partner, Chris, were in Camden travelling home from a date when a group of young men demanded that they kiss. When the couple refused, the men assaulted them, robbed them, and left one of them passed out on the top deck with a broken nose – the police are treating it as a hate crime.
When I first heard, I cried at my desk. Partly because I felt guilt over all the times I had told a girlfriend it was important to my hold my hand in public. And partly because I knew the attack would make me alter my behaviour. I knew that, for a while at least, I would stop feeling so comfortable with behaving affectionately when I'm out in public with my girlfriend, and that the constant negotiation of what you can and can't do in certain spaces would feel more complicated and strained – at least until the memory fades a little.
Read more: www.theguardian.com