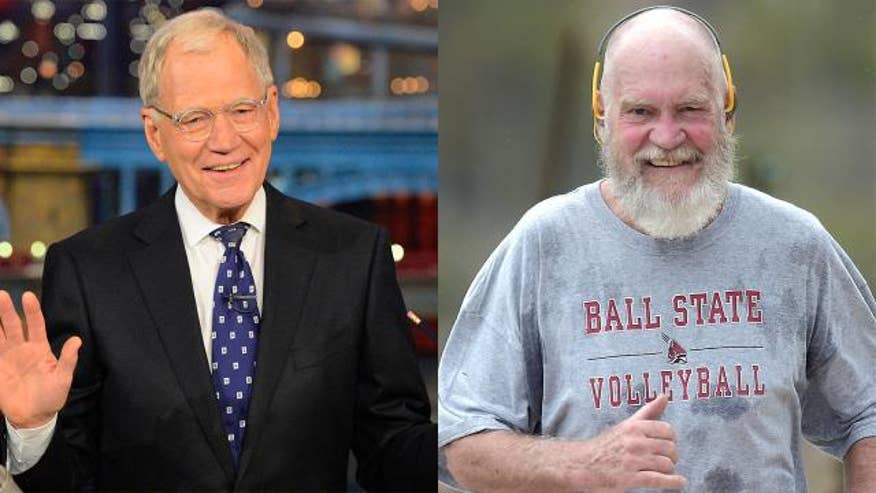 David Letterman, is that you?
We don't need a Top 10 list to prove the former "Late Show" host is enjoying his retirement, as he hit the beach for a run during a trip to the Caribbean islands and was all smiles beneath the massive beard he's been growing since departing his show last May.
Spread Pictures / AKM-GSI
NEWS: Zayn Malik Says He Wasn't Allowed to Grow a Beard or Dye Hair While in One Direction
The 68-year-old comedian donned a "Ball State" T-shirt during his workout, supporting his alma mater back in Muncie, Indiana. Letterman visited the school last December, where his retirement beard had him looking downright jolly.
While he's laid pretty low since leaving late night, Letterman revisited his old shtick last summer to slam Donald Trump.
"I am so happy to be out of the house!" he joked. "I retired and I had no regrets, none. I was happy. I was complacent. I was satisfied. I was content. And then a couple of days ago, Donald Trump said he was running for president. I have made the biggest mistake of my life, ladies and gentlemen."