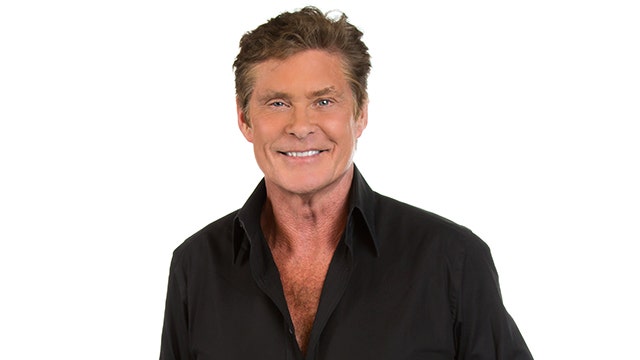 The Hoff is hoping to have a small wedding.
The 64-year-old former Baywatch star told Closer Magazine that hes in the early planning stages with his fiancée Hayley Roberts, but that hes looking to have a quiet and small, family-oriented wedding in Italy, which will be followed by a big ceremony later on with the group Il Divo as entertainment.
Were not in a hurry, said David Hasselhoff to the publication, who then added that he and Roberts, 37, are enjoying figuring out the details together.
FOR THE LATEST ENTERTAINMENT NEWS FOLLOW US ON FACEBOOK
We have a little fight and I cant stay mad thats how I know Im in love! said the actor.
Hasselhoff popped the question to Roberts in May 2016 after nearly five years of dating. He proposed while the couple were at a beachside picnic in Malibu.
We were both in tears I genuinely had no idea he was going to do that, said Roberts to Hello! Magazine at the time. Im still overwhelmed."
DAVID HASSELHOFF GOES 'HOFF THE RECORD'
Hasselhoff admitted he initially hesitated proposing due to their 27-year age gap, but ultimately decided their love was strong enough to overcome that obstacle.
I had a saying, You dont get married because you want to live with someone, you get married because you cant live without them, he said. I felt that way. I knew that I was really unhappy without her. I waited to propose because I thought I was too old for her.
The latest issue of Closer Weekly featuring David Hasselhoff is currently on newsstands.
Read more: www.foxnews.com