David Katoatau generated headlines in 2016 for his joyous performances in Rio and for his deadly serious message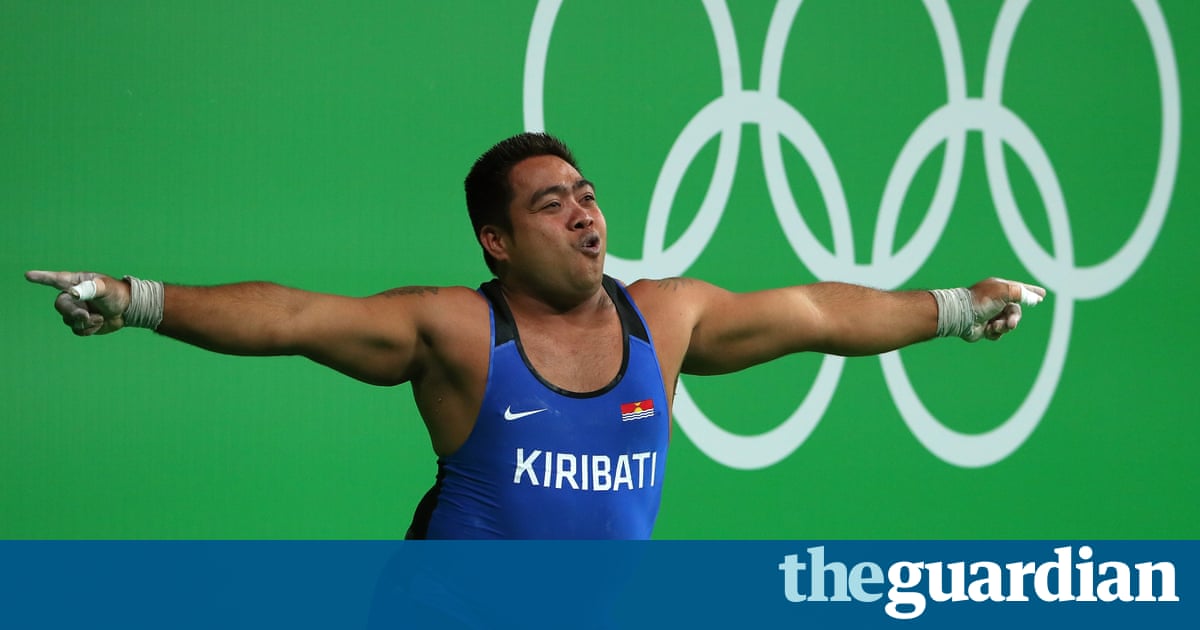 Few casual observers would recall the winner of the mens 105kg weightlifting category at the 2016 Olympics in Rio de Janeiro. Many, though, will remember the athlete with the broad smile who danced his way into a 14th-placed finish.
David Katoatau is an unlikely climate change activist. An affable weightlifter from Kiribati, a collection of atolls spread across an area of the Pacific Ocean the size of India, Katoatau never intended to become a global ambassador for his small country. Yet with rising sea levels posing an existential threat to the i-Kiribati (as inhabitants of Kiribati are known), the Olympian felt compelled to raise awareness.
Dancing has always been part of Katoataus lifting routine. He dances when he wins and he dances when he loses. Katoatau first raised eyebrows for his joyous celebrations after winning gold at the 2014 Commonwealth Games in Glasgow, and then burst into the collective imagination with his performances in Rio de Janeiro.
Yet beneath the jubilant dancing is a serious message. Katoataus homeland is imperilled by global warming. I want to see a future for Kiribati and our youth, he tells Guardian Australia. I dont want my country to disappear.
Read more: www.theguardian.com