The veteran newsman and former longtime anchor of the CBS Evening News has choice words for the finger-pointing GOP darling.
All Dan Rather can do is shake his head.
Ive never seen anything like it, utters the grizzled newsman, and neither has anyone else thats alive today, because theres never been anything like it.
Were seated across from one another in a Spartan conference room at a posh hotel in Beverly Hills, and the mild-mannered Texan, who served 24 years as anchor of the CBS Evening News, is in town to discuss the film Trutha chronicle of the events surrounding the controversial 60 Minutes story questioning George W. Bushs National Guard service during the Vietnam War. After a series of reporting mishaps, including leaning heavily on the dubious Killian documents, Rather (played by Robert Redford) and his longtime 60 Minutes producer Mary Mapes (a fiery Cate Blanchett) were out at CBS News, and the American public was none the wiser.
The Dubya ordeal is still a sore point for Rather, but right now, its the Republican presidential race thats left him in a state of shock.
In most presidential campaigns, candidates say outrageous thingsthings that arent true, he says. But for the life of me, I cant remember a time in my lifetime where theres been this much of it.
And this is coming from a man who covered the Nixon presidency.
Rather is, of course, referring mainly to the political posturing of one Donald J. Trump. The real estate tycoon, who once fired Gary Busey from The Celebrity Apprentice over a lackluster Omaha Steaks presentation, has effectively hijacked the GOP race, dominating the news with one outrageous proposal after another (the most recent: a ban on all Muslims entering the U.S.).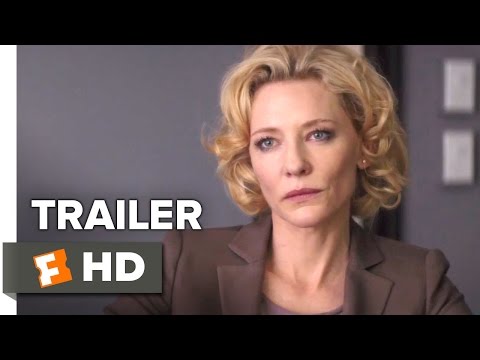 The veteran journalist also feels that Trump is playing right into ISISs hands.
I cant prove this, but I will bet you that Donald Trumps a little worried, because what he said about Muslimsthis is the best thing to happen to ISIS in months from a propaganda standpoint, says Rather. Theyre trying to convince everyone in Islam that its us against Christianity. They want to boil it down to that. Now, they can say, Hey, heres a guy who might be the next president of the United States whos anti-Muslim.
He pauses. Now, I dont think Donald Trump in his heart of hearts is anti-Muslim. But I have great confidence that the public will eventually see this: This helps ISIS tremendously. And by the way, it also helps Hillary Clinton and the Democrats because in a country such as oursmultiracial, multiethnic, multi-religiousif youre any other, you have to wonder if, OK, today hes talking about Muslims, but what if the next day hes talking about Asians? What if the next day hes talking about Jewish people?
I try to interject, but Rather is not done. What do you tell those people in the U.S. military who are of Muslim descent? he asks. There are thousands of them, and these guys have their lives on the line. What do you tell them? Donald Trump knows better.
Rather, who hosts Dan Rather Reports on AXS TV, still seems to have plenty of fire in his belly, decrying the fact that this will be the first $5 billion election campaign, and guessing that the Republican nomination for president may not be decided until the convention for the first time since 1948.
On one level, I hate that this campaign is what it is, he says, before cracking a grin. But as a reporter, its a hell of a story.
Read more: www.thedailybeast.com