Ben Carson appears in state on behalf of Donald Trump, with 25 national delegates to be selected Sunday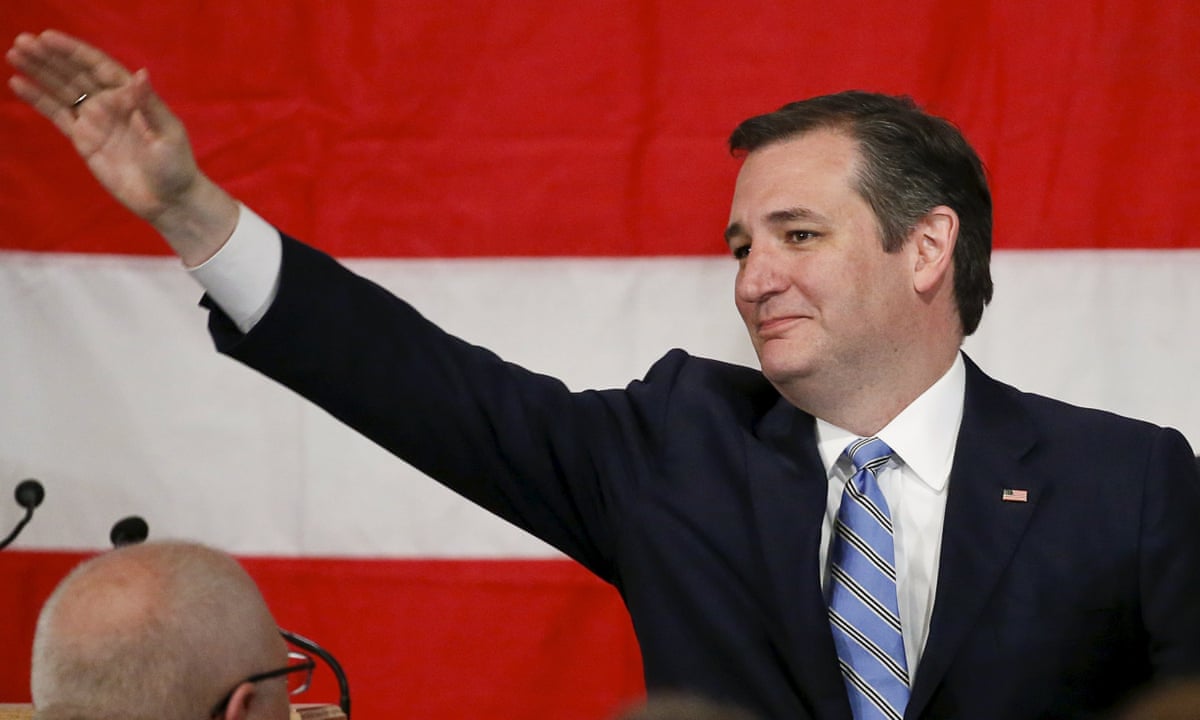 Ted Cruz detoured from campaigning in Wisconsin on Saturday to make an appearance at North Dakotas Republican convention, where presidential delegates were being picked.
Convention-goers were scheduled to select 25 of their 28 national delegates on Sunday.
Local reports said Kevin Cramer, a North Dakota US representative who has flirted with endorsing Donald Trump, was working to help Trump surrogate Ben Carson meet and influence delegates.
The retired neurosurgeon briefly led Republican presidential polls before dropping out last month, and then endorsing Trump.
Wisconsin will vote in a keenly awaited primary on Tuesday. Cruz has opened a healthy lead over Trump there, allowing him to spend some time in North Dakota.
In his speech on Saturday, the Texas senator said it was entirely possible that North Dakotan delegates could help determine the GOP nominee. They will go to the national convention, in Cleveland in July, unbound to any candidate.
Trump and Ohio governor John Kasich sent supporters to make their cases for delegates backing. Trump leads the race over Cruz but is not certain to reach the total number of delegates at which the convention becomes uncontested.
Kasich, who is far behind, is pinning his hopes on such an open convention in his home state.
Cruz, a first-term US senator from Texas, earned an ovation in his speech to the North Dakota convention, when he said North Dakota had become a powerful energy haven and promised to keep the federal government the heck out of the way.
Read more: www.theguardian.com