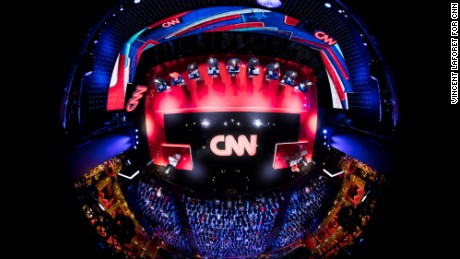 Las Vegas( CNN) The simmering rivalry between Marco Rubio and Ted Cruz spilled into the open Tuesday night during the final Republican presidential debate of the year, as the two senators tussled over a string of issues that served to highlight front-runner Donald Trump's discomfort with policy substance.
CNN's two-hour prime-time event here was dominated by national security and terrorism in the aftermath of the deadly terrorist attacks in Paris and San Bernardino, California.
But Trump, who has fueled intense controversy by proposing a ban on Muslims entering the United States, often faded into the background. He even struck an uncharacteristically conciliatory tone by pledging his commitment to the Republican Party— putting to rest rumors of an independent running — and holding his punches from the surging Cruz.