Mitch McConnell declines to say if presumptive nominee is qualified and despite drop in polls campaign manager insists team is getting organized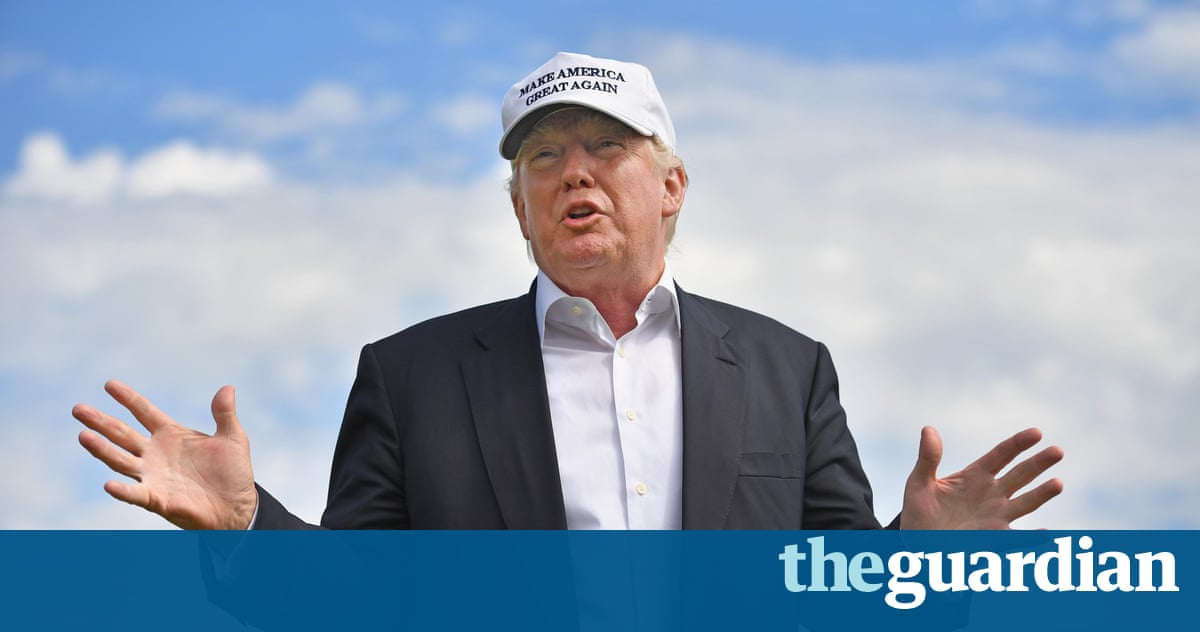 Cracks in the awkward marriage between Donald Trump and Republican leaders grew wider on Sunday, as Senate stalwarts recoiled from their presumptive presidential nominee, his campaign moved in for a closer embrace, and the businessman fell freely in polls after a weekend romp in Scotland.
The most conspicuous silence in the room came from Senate majority leader Mitch McConnell, who repeatedly refused to say whether he thought Trump was qualified to be president.
Look, Ill leave that to the American people to decide, he told ABCs This Week. Its a long time until November. And the burden, obviously, will be on him to convince people that he can handle this job.
McConnell admitted Trumps campaign has shown clear signs of disarray a month after the nomination was secured: its campaign manager was fired and it was revealed it had only $1.3m in cash and had spent hundreds of thousands of dollars at Trumps Florida resort and on hats. The Democratic presumptive nominee, Hillary Clinton, in contrast reported more than $42.5m raised.
The architect of Republican victories in the Senate, McConnell wrote in a new memoir that the three most important words in politics are cash on hand. On Sunday, he said Trump could not win with such weak fundraising.
He needs to catch up and catch up fast, he said. Where the money comes from, whether it comes out of his own pocket or from others, it doesnt really make all that much difference. But hes going to have to have way more than he has now in order to run the kind of campaign he needs to win.
Read more: www.theguardian.com