The pelt trade is thriving thanks to a fad for Canada Goose parkas, but animal advocates are calling for a boycott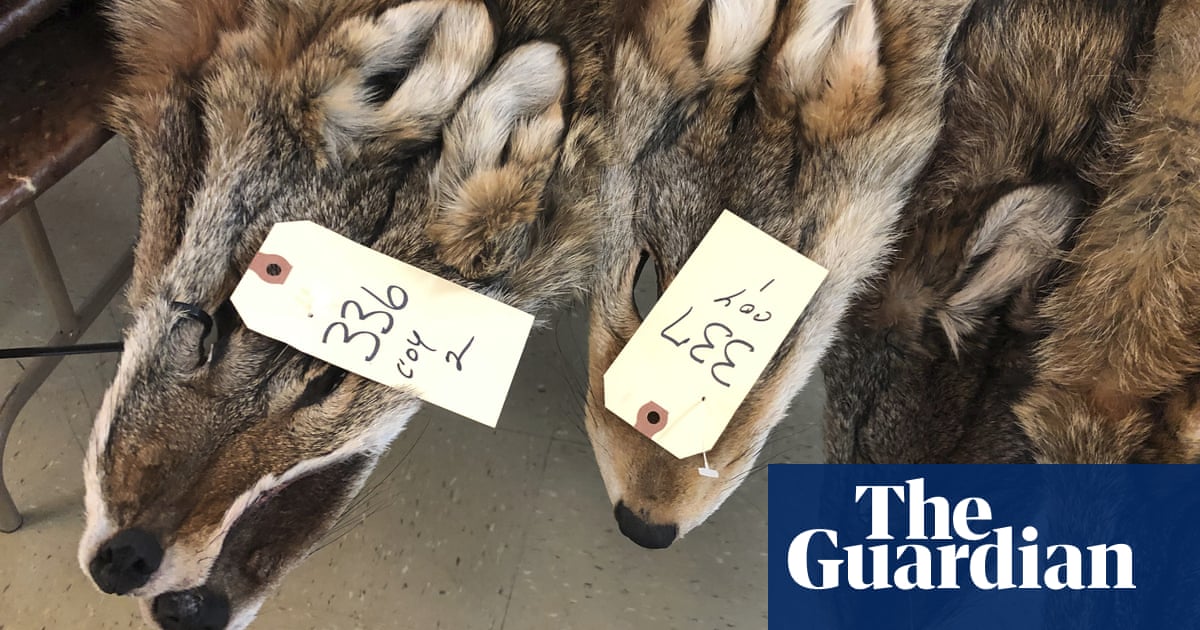 Colton Morris, 28, knelt on the concrete floor of a warehouse in rural Ohio, carefully combing the fur on a pile of coyote pelts with a wire brush before putting them up for auction. A sunny but chilly morning greeted him and around 150 other buyers and sellers at the event in the small settlement of Kidron, about 60 miles south-west of Cleveland. There was mink, raccoon, fox and beaver fur on sale. But the biggest draw was coyotes.
The coyote fur trade is booming, largely driven in the US by the fad for Canada Goose parkas, which shows no sign of flaming out.
The brand shot to prominence when the model and actor Kate Upton wore a white coat on the cover of Sports Illustrated in 2013. The company also handed out freebies to celebrities at the Sundance film festival, and it continues to soar, expanding into China last year. The signature navy blue parka, with coyote-fur-lined hood and distinctive Arctic Circle patch on the sleeve, has become a trendy, albeit controversial, fashion statement, retailing for about $1,200 each. "That's probably the main thing that's driving the coyote market right now," said Dave Linkhart of the National Trappers Association.
As Colton Morris continued grooming his pelts for sale he smiled wryly at a question about cruelty to wild animals for the purpose of fashion.
"People don't understand how this is an animal like sheep and cattle and chickens, and we manage and use them as a renewable resource," he said. He sets spring-loaded traps that snap on to a coyote's leg, checks the traps daily and kills any coyotes caught with a gunshot.
"The ones we're trapping usually are suffering from various health problems because of big population growth, and we are dealing with their suffering in a very humane way," he argued.
Read more: www.theguardian.com