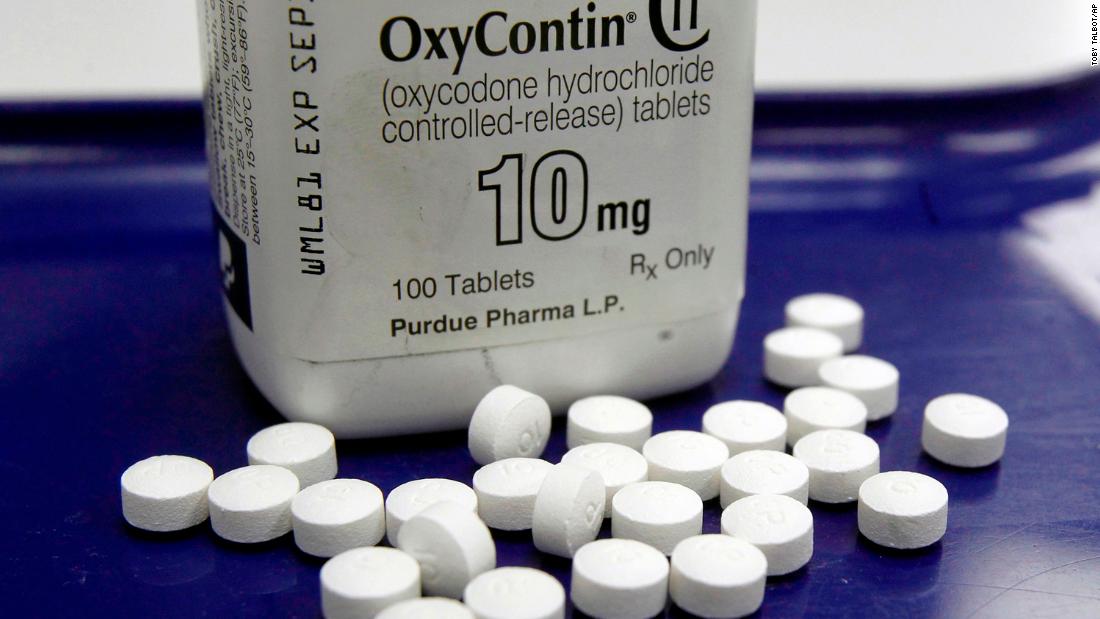 (CNN)Management consulting giant McKinsey & Company will stop doing work for Purdue Pharma, the controversial drug firm that makes the prescription painkiller OxyContin.
The news comes just a few days
after reports
that Wall Street powerhouse
JPMorgan Chase
(JPM)
had stopped providing banking services to Purdue. JPMorgan Chase had no comment while Purdue was not immediately available for comment.
The use of OxyContin and other opioid prescription painkillers has become an epidemic in the United States that has been blamed for tens of thousands of deaths, according to the Centers for Disease Control and Prevention.
As a result, several states have sued Purdue and the billionaire Sackler family that owns the company.
According to
one suit
filed by the state of Massachusetts earlier this year, McKinsey & Co. allegedly advised Purdue on how to boost its sales and profits by pitching OxyContin to doctors as a drug that would provide 'freedom' and 'peace of mind' to patients.
The opioid crisis is a sensitive topic for many charitable organizations since the Sackler family has made
many donations
to museums,
art galleries
and universities.
Read more: www.cnn.com