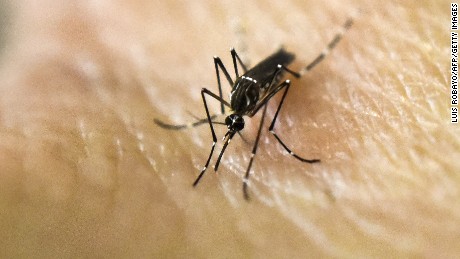 (CNN)Wednesday night, Congress offered the nation a spectacle of bipartisan blame — a crass betrayal of the American public's trust in government — as it forced the collapse of a bill that would have funded the US health response to Zika. The funding was nested within H.R.2577 – Military Construction, Veterans Affairs, and Related Agencies Appropriations Act, 2017.
In truth, the American people have long
rated
the two houses of Congress as among the least-trusted institutions in the United States, and politicians rank somewhere close to vermin. But this in no cover for the current outrage.
The drain of money from other research efforts at the NIH and disease-fighting efforts at the CDC would be plugged, the nation would be safer, and fewer American babies would be born deaf, blind, thrashing in agonizing pain, lacking enormous parts of their brains or worse — miscarried, not born at all.
Before 9/11 more than two-thirds of the American people trusted government, and believed that political leaders of both parties shared commitment to defending the nation's security against al Qaeda, terrorists, epidemics, plagues and natural disasters. That trust has been violated, repeatedly. And Wednesday it was violated yet again.
When the 9/11 beams officially rise from ground zero, the traditional bagpipes play homages to the dead and the names of al Qaeda's victims are read this Sunday, I will be revisiting painful memories of 15 years ago, along with fresh anger directed at all those in Congress who believe they have a right to betray the American people.
Read more: www.cnn.com