A group of activists have commissioned a six-metre-high inflatable of the US president to fly over Westminster when he visits but the mayors office isnt so keen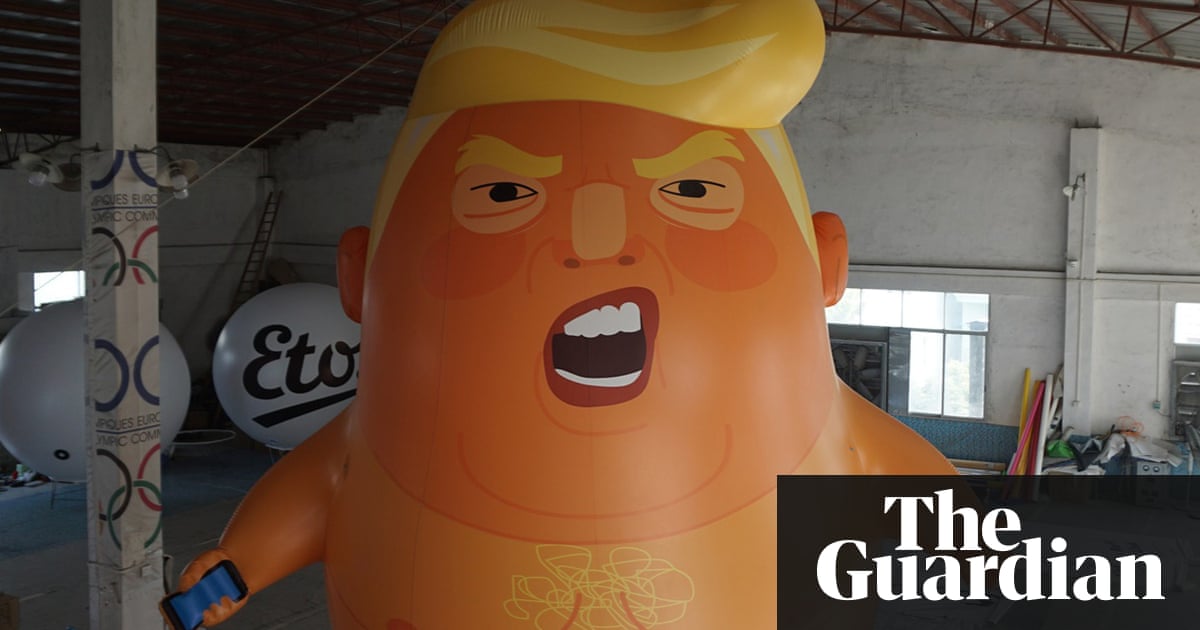 On the morning Donald Trump was elected, I cried on the tube. I'm a lifelong Londoner, so this was not normal for me. But it was not a normal situation. Since then, almost everything we feared about Trump as president has come true. In her infinite wisdom, our prime minister has invited Trump to the UK on 13 July, when he will probably gloat and smirk over our Brexit misfortune, and hope to bully us into subjugation. To do justice to the enormity of the occasion, a group of activist friends and I have had a six-metre-high blimp made of Trump as a giant orange baby, with a mobile phone clutched in his tiny hands. Trump Baby is the kind of protest that would be impossible to ignore during the presidential visit. Trump Baby is precisely what this situation calls for.
Imagine our dismay to find that the mayor of London, Sadiq Khan, disagrees. In order to secure consent to protest in Parliament Square Gardens, you have to apply via the events team at City Hall. We're not planning to do anything that contravenes any bylaws for this space, which include using amplified music or anything you could sleep inside. We already have the public liability insurance required. Khan's officials, however, have insisted that Trump Baby blimp "is not a protest". "A protest is a gathering of people with banners and placards," they say. Apparently, Trump Baby is merely "art" and therefore not a legitimate applicant to protest outside the seat of our democracy.
Read more: www.theguardian.com